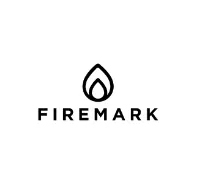 IAG Firemark Ventures
Sydney (NSW) or Melbourne (VIC)
Manager, Firemark Ventures Growth & Performance
Apply Today
Manager, Firemark Ventures Growth & Performance
Have meaningful impact.
As Manager, Firemark Ventures Growth & Performance you can make the world a safer place.
Join the largest insurance group in New Zealand and Australia. We're here for you. Are you ready?
YOUR ROLE
This role sits under our Innovation and Venturing function reporting directly to General Partner, IAG Firemark Ventures. This is where IAG's future comes to life, by simplifying the complex and de-risking the uncertain. We identify, incubate and invest across a portfolio of opportunities and businesses to accelerate new value creation within, and beyond, our core insurance offers.
You will help to shape the overall IAG Firemark Ventures investment strategy, portfolio performance, and portfolio growth opportunities whilst staying extremely close to latest market trends and performance. You'll design, execute, and manage the Strategic and Financial Performance of the fund and support the pipeline from early-stage deal flow; to investment; to post investment leverage to portfolio management.Working alongside the Corporate Venture Capital team, and with our external partners and internal supporting functions, you will also be responsible for the overall risk & compliance of the Venture Fund ensuring alignment to industry best practices and regulation.
This is a permanent opportunity based in Sydney or Melbourne
ABOUT YOU
• Bring your experience working in operational roles within either a startup, venture capital, investment banking or innovation business.
• You will have a strong understanding of the global venture capital and start-up landscape.
• You have a good understanding of the drivers of economic value, the insurance value chain, competition, and the regulatory environment.
• Financial management experience and financial acumen, including capital and operating budget management.
• Ability to to conduct qualitative and quantitative research and analysis, synthesise information into insights and develop investment theses.
Applications close on Friday, 17 March 2023 at 23.59 AEDT
ABOUT US

IAG is not only the largest general insurance group in Australia and New Zealand, underwriting over $AUD13 billion of premium per annum, we're also a tech and research facility, a hub for climate change experts and a centre of resilience design. We chat over coffee with customers, advocate for them in the corridors of Parliament and back them up in the community when life's moments hit hardest. 
You'll know our brands – CGU, WFI, NRMA Insurance, AMI, NZI, and State Insurance to name a few. Together they turn our IAG purpose of making your world safer into action by helping, supporting ambitions and making insurance accessible.

IAG Firemark Ventures (IAGFV) is focused on identifying and partnering with founders and startups that deliver both strategic and financial value through to IAG, through minority investments and commercial arrangements.We're ready to grow your career, acknowledge every part of you, recognize your brilliance, lead you with purpose and help you live your own purpose through us.
When you join IAG, you're not joining one brand. You're joining a large purpose-led, Trans-Tasman group dedicated to making your world a safer place.
We're ready to grow your career, acknowledge every part of you, recognise your brilliance, lead you with purpose and help you live your own purpose through us.
At IAG you can enjoy:
• Access up to 50% off home, motor and small business insurance
• Welcome Back cash bonus when returning from parental leave
• Flexibility and support so you can live life to the full.
• Carers hub and resources support.
• Be part of the next generation of women in STEM.
We're committed to the reconciliation movement in Australia for First Nations people and focus on providing a safe and supportive work environment for all our employees. You can find our Reconciliation Action Plan on our company website.
We're ready for you. Apply today.