A Lens on Diversity, Representation and ESG with Alezeia Brown (AB)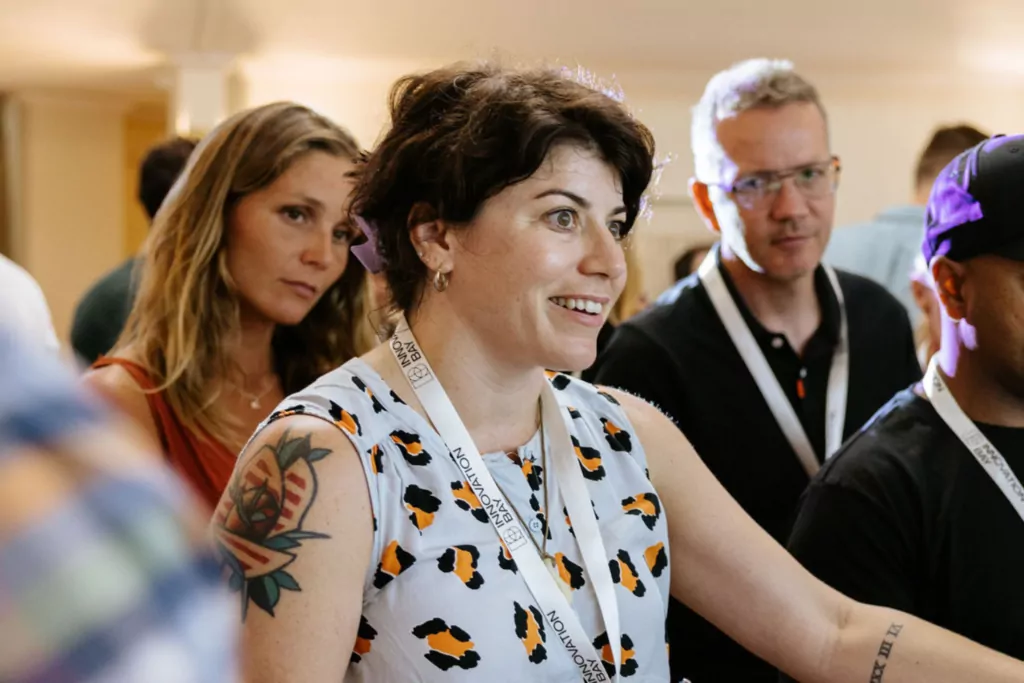 Alezeia Brown (AB) is an Investment Manager at Main Sequence. Alezeia works tirelessly to impress the importance of diversity, sustainability and good governance into the culture of startups, and infinitely wider, through everyday thinking and adoption – not just boxes to tick off on the to do list.
A little background on AB – "I'm a recovering Product Manager," Alezeia declares. Prior to her role with Main Sequence, Alezeia spent 12 years with the great privilege of being the customer advocate to build products driving sustainable growth for the companies she worked for. This included time as Head of Product at CSIRO Data61 – "Here, I fell in love with the impact and potential deeptech products can have," she shares.
AB's role as an Investment Manager at Main Sequence is generally split three ways – "not equally in time, but certainly intent." A day in her life might look a little something like this:
First, AB spends her days meeting folks in the ecosystem, be they founders, researchers or industry partners, who may be looking to build the next giant company or be the first customer of one. "Building great relationships with founders is key before we invest our capital," she explains. So investing time up front and during the investment process is critical for Main Sequence.
Second sees Alezeia supporting existing Main Sequence's portfolio companies, whether through hiring, go-to-market, product strategy, governance or fundraising. "We are here to lean in and earn our #helpful cred," she states.
Third sees AB working relentlessly on continuous improvement for the firm and productising venture – always reflecting on how they can do better, and be better. "Right now, I'm spending time on the next iteration of our ESG and board of directors toolkits for our early stage founders " AB shares.
Solving big challenges like food security, sovereign security, and decarbonisation is hard, and it critical to have many people around the table working together to build companies that can rise to the occassion. What's more, representation is so important for inspiring the next wave, AB says. "I'm in awe of every female and BIPOC founder who pushed against more odds than most, to start companies that can change the world."
We've come a long way, but with a ways to go, Alezeia is eager for some changes in thinking across the industry and beyond. She'd love to see an end to the unhelpful rhetoric that diversity somehow means less than optimal, and that ESG is somehow impact without delivering returns.
If you are building a deeptech or climatetech company, or are a female/BIPOC founder looking for advice or introductions, reach out to AB on [email protected].
---
More Innovation Bay content
Join the Innovation Bay community
INNOVATION BAY NEWSletter
Stay up to date
Sign up for monthly updates including exclusive interviews, pitch dates, event announcements, profile, news and much more.