Angel Voices: Angelique Mentis
Angelique Mentis, founder of thatsmyspot.com.au and angel investor, shares how she transitioned from a career in corporate finance law to startups, her passion for smart cities and advice for prospective angel investors.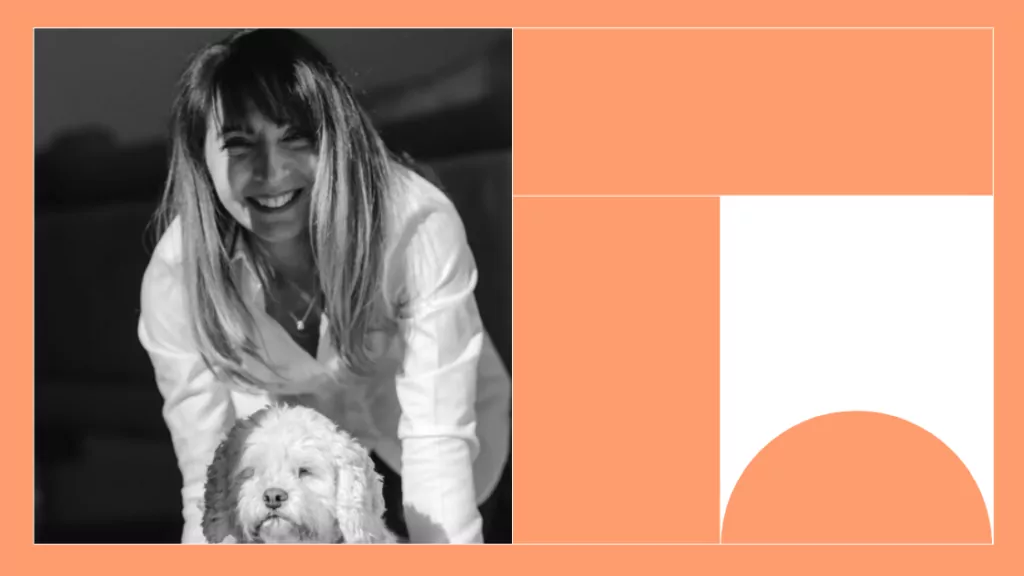 What is your background?
My journey in life has been a very fortuitous one, for which I am incredibly grateful. From my migrant Greek father who came to Australia as a teenager in the 1950s to the "land of opportunity" to create a better life for himself, I have learned two powerful values:
1. The importance of work ethic, or what in the startup world is referred to as grit and perseverance
2. Respect
Sydney has been home for the majority of my life — childhood, school and university. After a Masters Degree at Columbia University in New York, the international world of corporate finance law beckoned me to a leading US law firm, where I worked on big-ticket deals in board rooms across Sydney, New York, London and Hong Kong, among others.
I started dipping my toe into advising startups from around 2000. Back then, there was literally no startup community, VC presence or angel investors here in Australia. With the power of incredibly deep IP, VC communities and connections with my partners in Silicon Valley and New York, I had the exciting honour of being able to represent a number of smaller and larger Australian companies migrate across the pond to the US where they could commercialise their ideas more fully.
I loved getting close to the coal-face with these companies, the excitement of their inventions and the possibilities ahead. In the early 2000s, Australia had incredible biotech technology, and another memorable company I represented had highly innovative ballistics technology. With deep IP expertise and commercialisation advice, with the expertise in my firm, we helped these Aussie companies transition to the US, and then as they grew, with Nasdaq listings.
How did you make the transition from corporate life to the startup world?
After 17 years in the corporate world, I intentionally side-stepped into my own business to continue to exercise my brain and give me the flexibility to raise my three wonderful, but at the time, very young human beings!
After a few fabulous private property development deals, I came across a personal pesky problem in — of all things — parking. I was getting so annoyed with people parking in my spot, that I decided to find a solution. From this my first startup, thatsmyspot.com.au, was formed in 2009. More recently, I have been working on two more of my own very nascent startups. All my business enterprises to date have been boot-strapped, so that core value of work ethic, grit and determination which I learned from my father has come in particularly handy!
What piqued your interest in angel investing?
I have learned so much from immersing myself in my own startups and becoming much more involved in the ecosystem over the last few years. These experiences have really ignited my interest in angel investing. I have seen so many brilliant ideas and technologies, and met so many interesting people, that I decided I wanted to learn more, support this incredible segment of Australia's intellectual capital and help commercialise and globalize our fabulous talents.
Why Angel Investing? So many startups face the unenviable pre-revenue valley of death. I think it's imperative for angel investors in the ecosystem to help bridge that gap. Otherwise, these exciting technologies, ideas and very early-stage businesses won't make it through to the venture capital rounds that can fuel growth and scale.
I have to give great credit to the growth in the startup and venture capital community since early 2000. I see several of the investment bankers, lawyers and consultants who I used to work with on big city deals in the late 1990s and early 2000s, have now turned their skills and resources into venture capital, which I think is phenomenal.
I also love that many of the emerging ideas and technologies are focused on sustainability. The Sustainable Development Goals are featured in many of the startups I see, and not just the social impact startups. That is an amazing turnaround from just 20 years ago. Now, sustainability for our planet is much more the norm rather than the exception.
As a side note, my 3 little humans have now grown into teenagers, so I do want to stay relevant and keep up to date in their world, so immersing myself in "cool" future tech is a positive on that front as well.
Which technology area interests you most?
With my own startup in parking and seeing the impact it has on the sustainability of our cities, I am very passionate about smart cities technology. Data is key to this, and aggregating it on central platforms can give us better information to make real-time decisions. This makes the user experience of either a driver or anyone looking for information in urban centres, far more efficient and streamlined. Data takes the friction out of disjointed, siloed sectors to make our cities far more liveable, smarter and ultimately our planet far more sustainable.
I am rather obsessed with Elon Musk and his visions for our future. I love his forward-thinking vision and his belief in manifesting it. I came across a fantastic CGI of the Tesla Cybertruck on Mars, with the SpaceX rocket in the background. This image really crystallized his vision in such a tangible way.
What is your advice to prospective angel investors?
Learn, listen and give it a go. There is so much knowledge out there — so many resources, webinars, and community groups. The pandemic accelerated the availability of information; so much online learning and education. I immersed myself in so much of this, especially all of Innovation Bay's podcasts and networks across the Australian startup ecosystem.
For me, it's about connecting with your own passions and core values, the founders and their vision, and weighing it up against the element of risk involved. Take careful small steps to start with, tap into your trusted networks with other angels to learn, and balance out the amount of risk you are prepared to wear.
And roll up your sleeves and be prepared to get involved in the business if you can add value. It's an exciting adventure…
Angelique's book recommendation for 2021
I loved and recommend this book because:
Humility. Melinda Gates' narrative is incredibly humble. For all the money and status she and Bill Gates have, her tone, narrative, mission and purpose, are explained with understated humility.
Learning. Rather than blindly throwing money at women's issues in the third world, Melinda Gates spent time on-the-ground, fully immersing herself in the experiences of marginalized women to understand the problems they face. Melinda formed genuine emotional connections with these women, enabling the Bill and Melinda Gates Foundation to deliver tailored, effective solutions that truly "lift" the communities they support.
3. Generosity. I have the utmost respect for Melinda Gates — for giving back so much, changing the status quo and thinking outside the box to do this.