Angel Voices: Nicky Carp
Nicky Carp, health tech business leader, disability advocate and experienced angel investor, shares her investing journey and advice for prospective angels.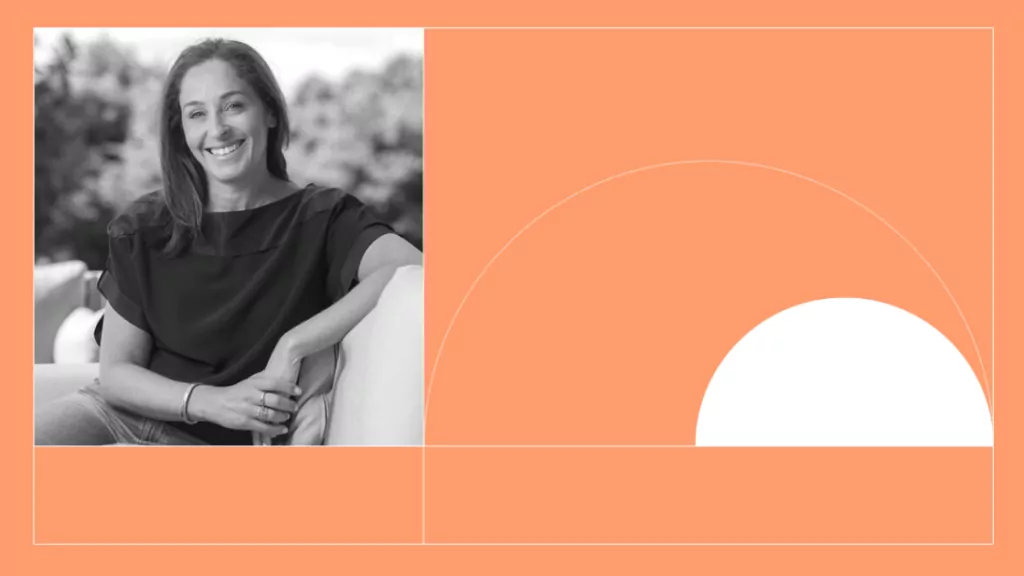 About Nicky
Nicky Carp is an accomplished, passionate business leader with 20 years' experience as Co-founder and Executive Director of Unified Healthcare Group (UHG), a health tech company that was acquired in 2019. With over 200 staff, UHG transacted over 150,000 cases per year and had over 50,000 healthcare providers on its platform. Nicky provided legal, financial and strategic input, chaired the Governance Committee (2015–19), led M&A transactions at UHG and headed up the successful certification of UHG as a B Corporation.
Nicky is now leveraging her experience, focusing on investing, advisory services and community. She enjoys supporting businesses and coaching their leaders through growth and transition.
Nicky is passionate about giving a voice to people with a disability. She is currently a board member of Flying Fox, an inspiring youth led organisation creating social opportunities and inclusion for people with a disability. She has also joined Inspire Impact, a disability housing fund as a Non-Executive Director.
Nicky has Bachelors's degrees in Law, Economics and Accounting from Monash University, is a graduate of the Australian Institute of Company Directors, holds an Advanced Diploma of Yoga Teaching, and completed the VC Catalyst Course at The Wade Institute.
Why angel investing?
Nicky is immensely inspired by the energy and vision of great founders. She uses angel investing as an avenue to connect with exceptional talent and share her wisdom and considerable experience with them. Passionate about disruption and innovation, Nicky also enjoys remaining keyed into the latest technologies, business models and ideas through angel investing.
According to Nicky, "venture lives on the boundary of brilliance and insanity. "Self-described "risk-averse" by nature, Nicky appreciates that angel investing pushes herself out of her comfort zone.
Nicky's angel investing journey
Nicky's first-ever angel investment was HireUp, a platform revolutionising the way people with disabilities find, hire and manage support workers. Nicky says she was motivated to become an early HireUp investor because "the founders have a beautiful story, are so passionate, caring and endearing — but also their vision and model made sense." Nicky is still involved as an investor and has enjoyed watching HireUp grow into a strong, impactful, and profitable company.
Nicky has continued to invest in Australian technology because she believes it is the key to remaining relevant globally in the future economy. Nicky says, "Markets are being disrupted constantly by technology and we have a choice in Australia to be a leader and embrace and encourage change and innovation or lag behind and bury our head in the sand."
Areas of interest
In large part due to her experience building and growing a successful health technology company, Nicky is most interested in investing in digital health. She is specifically focused on solutions that enable accessibility, efficiency, and more effective navigation and delivery of healthcare.
Nicky is most passionate about the sharing of health information. She hopes that in the future, digital health records and sharing of information is adopted by all patients and healthcare professionals to enable better access to healthcare and overall improved patient outcomes.
Advice for prospective angel investors:
1) Work out your investment thesis.
Before you start writing checks, build a foundation that guides the why, how, when, and who of your investing.
2) Invest with an angel mindset.
Australian investors are traditionally risk-averse, fuelled by 'safe' investments. Angel investing is not safe; it is about supporting ground-breaking new businesses.
3) Invest in a solution to a real problem that you understand.
Leverage your own experience and expertise when selecting deals and choose an area where you can offer unique value.
4) Invest in the people.
Great deals are done with great people. Resilient, visionary founders will find product-market fit
5) Be patient!
Don't expect immediate returns; you're investing for the long term.
Book recommendations
One of Nicky's favorite books is Man's Search for Meaning by Viktore Frankl. This memoir is a timeless examination of life in the Nazi concentration camps that teaches universal lessons for coping with suffering and finding one's purpose in life.
For a more recent read, Nicky recommends The Girl with Seven Names: A North Korean Defector's Story by Hyeonseo Lee.