Angel Voices: Stuart Snyder
Stuart Snyder shares how being raised in Silicon Valley set him on the path to entrepreneurship and angel investing, his passion for backing South Australian startups, and advice for prospective angels.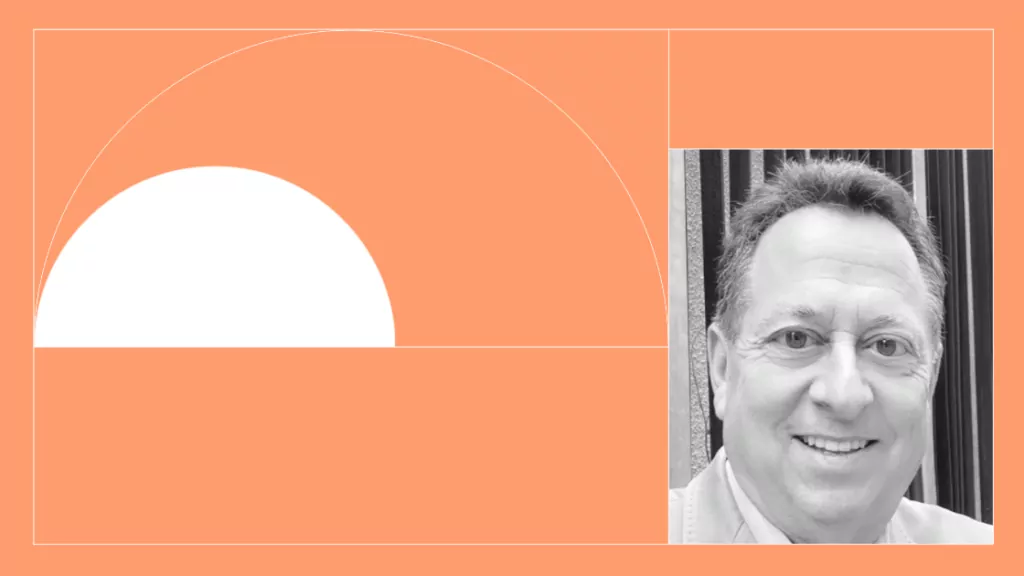 About Stuart
Stuart Snyder, was a co-founder, director, and CFO of YourAmigo Ltd which was the SA exporter of the year in 2008. YourAmigo was a technology leader in the search marketing space with installations on websites in over 30 different countries including many of the world's top 100 eCommerce companies.
Stuart retired in 2012 and is now an active angel investor in South Australian startups. His portfolio includes Happy Co, Portalink Solutions, Frontier Microscopy, Ping, Myvenue, Bygen, and Etchr. Stuart has mentored over 300 startup founders through various entrepreneur programs.
Stuart grew up in Silicon Valley and went to high school with Steve Jobs, founder of Apple. He started his career as a CPA with KPMG in San Jose, California, and worked at a number of tech companies in Silicon Valley from 1979 to 1993. Stuart then migrated to Adelaide where he became the financial controller for Adelaide-based defense contractor Mrad and Ellex Medical laser systems.
Stuart's journey from founder to investor
Growing up in Silicon Valley, Stuart had a front-row seat to the life-changing power of innovative technology. He attended high school with Steve Jobs and said when Apple was listed on the stock exchange in 1980, "everything changed." Early Apple investors gained wealth overnight and reinvested their money in the next generation of startups. Stuart says, "seeing Steve Jobs go from long-haired hippy weirdo to Apple becoming the world's most valuable company" is a major source of motivation that has fueled his entrepreneurial and investing journeys.
Stuart began his career as an accountant and migrated to Australia in 1993. His first job in Adelaide was at a defence company and Stuart considers his team there, "the most talented group of people he ever worked with." Coming from Silicon Valley, Stuart had previously met "a lot of mediocre people in high positions" but in Adelaide found the opposite with "a lot of talented people in mediocre positions due to a lack of opportunity."
Stuart believed "bright people with bright ideas could create a successful global tech company in Adelaide provided you had a sales presence in the largest global market, the USA." Fueled by this belief, in 1999, Stuart co-founded YourAmigo, an Adelaide-based software company with some colleagues. Their company increased search traffic from Google for some of the world's largest eCommerce sites and was named South Australian Exporter of the Year in 2008.
After retiring in 2012, Stuart began mentoring entrepreneurs through various programs. Through his mentorship efforts, he met "some bright founders with great ideas" and wound up investing in 7 Adelaide-based companies. Stuart has also invested in all 4 Blackbird Ventures funds.
Why angel investing?
For Stuart, angel investing is about much more than money. While he considers financial return an important objective, the primary reason Stuart invests is the founders. Unlike a passive investment in the stock market, Stuart enjoys being a part of the "founder's journey" and making a positive impact.
Stuart strongly believes in the positive, transformative power of technology. He says, "technology can improve the lives of people and lower the cost of goods and services through increased efficiencies. Tech companies can transform economies by spinning off enormous wealth and jobs to pay taxes and fund social services."
Stuart shared two examples of companies in his portfolio using tech to make positive change. One, Bygen makes customized activated carbon at about 40% the cost of traditional methods for use in environmental waste cleanup and water filtration. The other, Frontier Microscopy automates the counting of asbestos in air samples reducing the risk of construction workers dying from breathing asbestos.
What makes South Australia special
Stuart sees a lot of similarities between Adelaide and Silicon Valley when he grew up including, "great universities, defence industry, great climate and lifestyle, and more affordable housing than other places." He also notes that there is a "more stable workforce" in Adelaide compared to places like Sydney because there is less competition for talent.
Stuart is passionate about creating a tech economy in Adelaide. He limits his angel investing to Adelaide-based startups with founders he can build relationships with because he wants to help create jobs and wealth where he lives.
Stuart's advice for prospective angel investors
Stuart has 4 key pieces of advice for individuals considering investing in startups:
1. Watch at least 100 pitches (you can watch many on YouTube) to get the feel of what to look for in an opportunity.
2. Develop relationships with founders and other angels.
3. Understand the market size of the opportunity.
4. Join a network like Innovation Bay's Horizon where opportunities are pre-vetted.
Book recommendation
Stuart confesses that he is not much of a book reader. He consumes most of his information online. Stuart says, "I strongly believe many of the answers are not in books or even written. It is important to network with people, talk to experts in their fields and ask lots of relevant questions."