Starting 2023 With a BANG!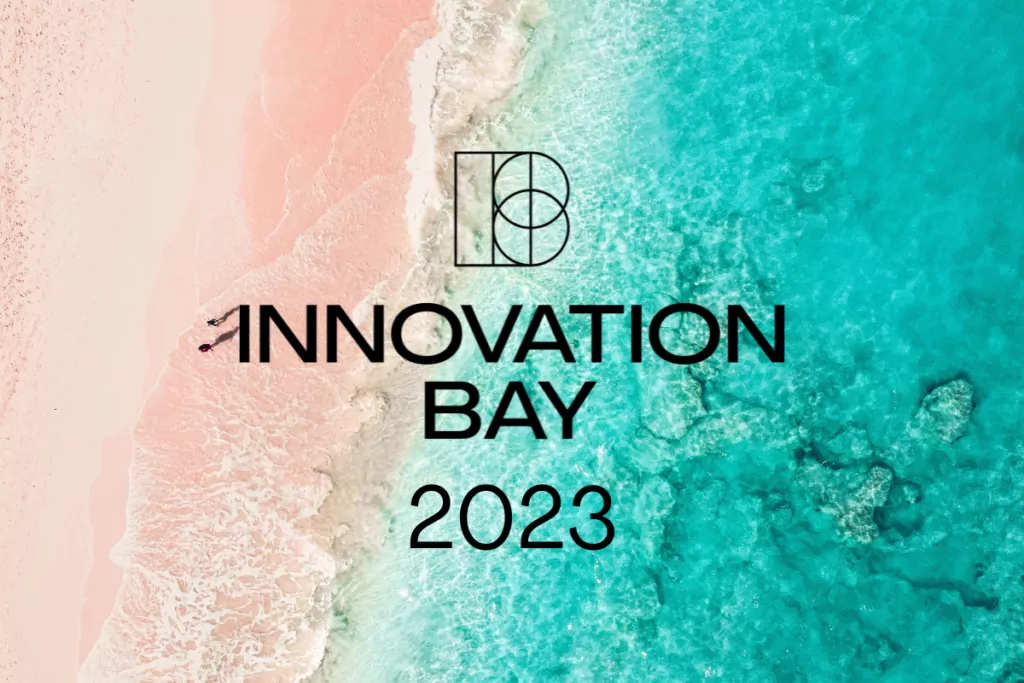 Words by Phaedon Stough, Co-Founder & CEO, Innovation Bay
First things first, a warm and fuzzy welcome to our newest members who have joined us at the end of last year and the start of this one! Ian and I are excited at the prospect of all the incredible adventures we'll be having together over the next 12 months and beyond. And to all our amazing members who continue to undertake the journey, it's only getting better!
As the next year unfolds, we have big plans in store. Our goal is to bring our diverse communities together and foster connections, because let's be honest, the more we come together and share, learn and support each other, the stronger we are! We've done a fantastic job at building our individual communities, but now it's time to showcase the power of our incredible group of trailblazers by hosting a variety of events for the whole community.
You may be thinking, "Innovation Bay? I've never heard of them." Well, that's because we've been keeping a low profile like a superhero's secret identity. But the truth is, we've been around since 2003 and have been quietly building an empire over the last three years. And this year, with it being our 20th anniversary, we're ready to make some noise and share our story with the world!
Last but certainly not least, I have to give a shout-out to my wonderful co-founder Ian Gardiner. He's like a brother from another mother, but funnier. When we started this journey, I was a mere 28 and Ian was in his early 40s (I kid, I kid). But through thick and thin, we've learned from each other, thrived together, and created some unforgettable experiences. Ian has a "get-stuff-done" attitude and always reminds me that any decision is better than no decision, which has been invaluable in our success. So, a huge thanks to Ian for all the laughs, memories, and many more to come.
AN INNOVATION BAY HISTORY LESSON
A couple of years back, we ran a lot of events, mostly for tech founders and investors. We began as a small, boutique, private network for mostly Sydney folk, mostly CEO's, founders, venture capitalist, investors and ecosystem influencers. Roughly 800 people attended our events over a year, which were a mix of storytelling (founders sharing their stories with other founders), and investor pitch events. While we loved what we had built, we also realised that we were not making the impact we hoped to.
Our driver has always been to help founders build better companies. While we appreciate the impact of tech can be both amazing and (at times) harmful, what really drives us is trying to make the world a better place through innovation. Often we look at things and think, "Why is that so? Could it be better?". Other Times we see really innovative products and services and get goosebumps – such as Qwilr. And sometimes we see impact driven technologies for the betterment of society in general – like Maxwell Plus, that used AI to help screen for prostate cancer (which unfortunately didn't make it), or Forever Projects, who seek to empower women in developing countries. 
THE LAST 3 YEARS (IN STEALTH MODE)…
Over the last two years we've built a real community consisting of four individual communities – two for founders and two for investors. We started informally four years ago by taking a bunch of venture capitalists to New Zealand for a three day community building adventure. What we found, and have always found, is that people love to learn from those who have walked in their shoes.
One of the great things about our industry, and the global startup ecosystem in general, is the sharing and openness compared to many other industries. By bringing people together within the right environment, not only are relationships created, but knowledge is shared and our ability to build more successful companies is heightened. At the heart of it, what we do is help both founders and investors to become more successful.
Today, across our four communities, we have just shy of 250 members. The core to our success has been:
Choosing the right people to become members. People who are open, willing to collaborate, share and participate.
Creating bespoke events and unique experiences that become memories.
Providing our communities with the right environment to be vulnerable.
Mike Cannon-Brookes once told me, the problem with people who try and create impact business is that they can never generate enough revenue to have the impact they want. He asked me, "What is your revenue model?". Well I've thought a lot about that. We have created a strong financial model that has seen our revenues grow from roughly $500,000 to just under $4 million in the past two years. Thanks Mike!  
But what I'm most proud of is the team and how we operate. We have grown our team from one full-timer to 14 including Ian and myself. We are fully remote and, across our four communities, run well over 50 events a year, while also building the infrastructure to help our members and engage our partners.
THE FUTURE
So what does 2023 look like for me, the team and our company? A global network of Aussie and Kiwi founders and investors who come together to Learn, Grow and Build better companies. Companies that propel our society in a better direction, through innovative and impact driven technologies. While making very positive returns.
When we dream, we think about solving specific problems in our industry by:
Developing a core identity for tech founders and investors across our country. We now have members from every state in Australia.
Creating a core platform for P2P learning and sharing within our specific industry, pre-IPO tech. We know that founders learning from other founders significantly increase the rate of success. Just ask the IB community.
Creating unique and inspiring environments that not only give our community the time and space to talk, connect and learn, but also inspires us to be a community, putting aside differences.
Now, with a couple more scars and walking a little slower than when we first started, my motivation is less about the outcome and more about the journey. If I could go back 20 years, the simple advice I would give myself is, "Stop thinking about the end of the journey and how quickly you can get there. The journey is the fun part. Make every day count. Love it. Make it sustainable".
So while I think about impact, for me it's all about spending each day with awesome people who are inspired and empowered to do great work, on things that make a difference. It's about working to support the team and ensuring they have the tools to be successful in their roles and journey in life. Working with our members to understand what they want and how we can make a collective impact. Our core members are amazing folk who we get to engage with, understand their aspirations and learn from them. This, in my opinion, makes us super lucky!
For Innovation Bay, it's about scaling – we want to be THE community for tech founders and investors for Australians and New Zealanders. Membership scale provides us with more opportunities to add value, learn and create connections, while also underpinning our growth.
If you're reading this, you're most probably already a follower of us in some way. Thanks for your support! For us the next three years will be the most important and impactful in our journey to date.
THE BUSINESS
We're looking to expand beyond Australia and New Zealand, to bring together Aussie and Kiwi founders and investors outside of Australia together into a broader community. More on this as it comes…
SUMMIT
(Series A+ Founders/CEO's)
Our first community, our baby, our love, joy and pride. Made up of Series A+ founders and CEO's. We have be very careful in scaling and building Summit and it has become an incredible community of amazing founders sharing experiences and insights and so very very much more, but I just can't talk about it. I'm part of one of our inner Summit communities and it has made a real difference to how I run and scale the business.
HORIZON
(Angel Investors)
We will be evolving our angel network, to be THE place to raise your seed round. Most importantly we are going to run some amazing, blow your mind adventures, not just physical, but mental and experiential. We will run monthly founder pitch events, but with a very unique approach. We will provide our members with a national database of Australia and New Zealand's most promising startups.
AURORA
(VCs and General Partners)
How do we build the strongest venture community on the planet? We have seen co-investments go through the roof over the last 5 years. Aurora is already our biggest community, with over 100 members, all VC Partners. How do we help this community build more successful venture companies is what motivates us? These are the questions we aim to answer.
Canopy – Seed Stage Founders,
(Seed to Series A Founders/CEO's)
Our mission with our Canopy community is to help early stage founders prepare to be CEO's, Leaders, Decision Makers and whatever they choose to be in the business. We know they are already entrepreneurs and risk takers. Not many make the decision to start a business and no many get through the first year. Those who come into our Canopy community will be challenged to become the best themselves they can.
So, if you have an adventurous heart, are a founder or investor (or know one), come and jump on this incredible ride with us! Get in touch HERE.
Let's do this 2023!
More Innovation Bay content
Join the Innovation Bay community
INNOVATION BAY NEWSletter
Stay up to date
Sign up for monthly updates including exclusive interviews, pitch dates, event announcements, profile, news and much more.