Top Productivity Apps for 2020
Let's start off 2020 on the right foot. An organised, hyper-productive foot.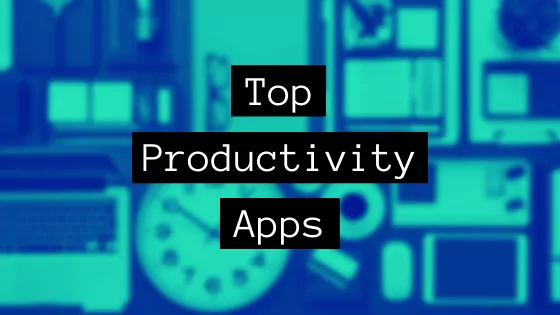 Chances are, you have some room for improvement in the productivity and organisation department. We all do! Luckily there's a plethora of tech out there to help streamline your workflow, sort out your priorities, and tackle your ever-growing to-do list. Some of the top investors and entrepreneurs from the Aussie startup ecosystem we've hosted as guests on our podcast, Open the Pod Bay Doors, shared the apps, platforms, and tools that best boost their productivity. We also threw in an app that our Innovation Bay team uses regularly to divide and conquer our projects.
Recommended by Grant McCarthy and Andrea Kowalski of Tidal Ventures
Notion is a powerful note-taking, knowledge base, and collaboration application that the founding team at Tidal Ventures, a product-focused seed VC firm, swears by. When describing Notion, Grant McCarthy, Managing Partner at Tidal says, "Think about it as a really advanced intranet app where you collaborate and document…it's our backbone." In the words of Andrea Kowalski, General Partner at Tidal, "It runs our business, there's no other way of saying it."
Recommended by Wendell Keuneman of Tidal Ventures
Tandem is a video and screen-sharing collaboration app that makes life a whole lot easier for those of us working with remote teams. It allows teams to see which work apps teammates are working in, and join them with a click. Wendell Keunemann, former Head of Product of Confluence at Atlassian, and current General Partner at Tidal Ventures says Tandem is "the leanest way to start a video screen share." Tandem seamlessly integrates with over 40 work apps including Google Docs, Notion, and Trello. Check out the full integration list here.
Recommended by Dave Harris of Guinevere Capital
With Trello and Slack, it's doesn't have to be either-or. Get the most out of both applications by using them together! Trello is a workflow management system that organises users' tasks with Kanban boards.
Trello has limited communication function so it pairs well with Slack, the workplace instant messaging app. Slack is great for continually staying in contact with your team throughout the day and getting quick answers to simple questions.
Dave Harris, managing partner at Guinevere Capital assured us that these two tools fit together really well. There are two ways that Trello and Slack integrate: the Slack Power-Up add-on in Trello or the Trello App in Slack. Either integration option works, it just depends on which app you'd prefer to steer from.
Recommended by Lucy Liu of Airwallex
For all you avid travellers out there, Lucy Liu, cofounder of Airwallex recommends the Award Wallet app and website. Basically, Award Wallet helps travellers get the most out of their travel rewards by tracking their frequent flyer miles from different airlines. Award Wallet can also track other types of loyalty points, like credit card points and hotel points. A particularly useful feature is notifications when points are due to expire. In addition to serving individual travellers, businesses can also use AwardWallet to manage their corporate reward balances.
Recommended by the Innovation Bay team
Monday is a project management tool used by the Innovation Bay team. Monday allows us to set timelines for projects, assign individual tasks, and track progress on tasks. Monday guides our Monday and Friday catch-up meetings to ensure the team is in sync at the start and end of the week. We also use Monday to facilitate event planning, and to set checklists for tasks necessary to plan and promote our events. While our team mostly uses Monday as a project management tool, the app actually has other various use cases such as client management, HR management, and agile development. All in all, the IB team highly recommends Monday for teams looking to better plan, track, and manage collaborative projects.
So there you have it. 5 tried and tested productivity apps recommended by us and our illustrious podcast guests. Did we miss any must-use apps for productivity? We'd love to hear from you! Write a response below or join the conversation on Twitter @innovationbay to share your recommendations.