2021 in Review: Horizon Pitch Days
In 2021, Innovation Bay hosted 8 Horizon pitch events and 49 ambitious founders had the chance to pitch their startups to our community of experienced, engaged, and passionate angel investors. We're looking forward to continuing this into 2022 with more pitch days, fundraising, investments, and community building!
Horizon is our community of angel investors who want to connect with game changing startup founders. Our Horizon members are experienced investors, ex-founders, CEOs, and high-net-worth individuals who are passionate about funding the next generation of Australian startups and positively impacting the ANZ tech ecosystem.
We curate our pitch days to ensure the best possible experience for founders and investors alike. We give investors and founders the chance to get to know one another on a personal level prior to the pitches. Check out what previous founders have to say about their experience with Horizon: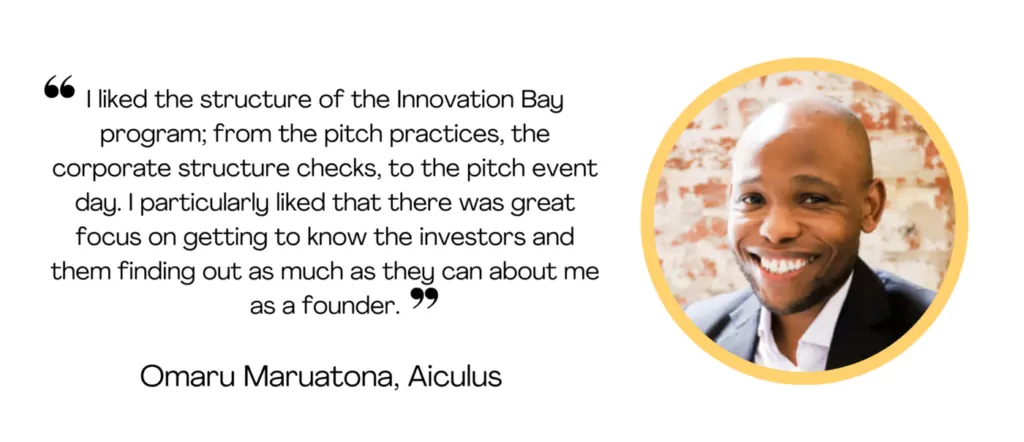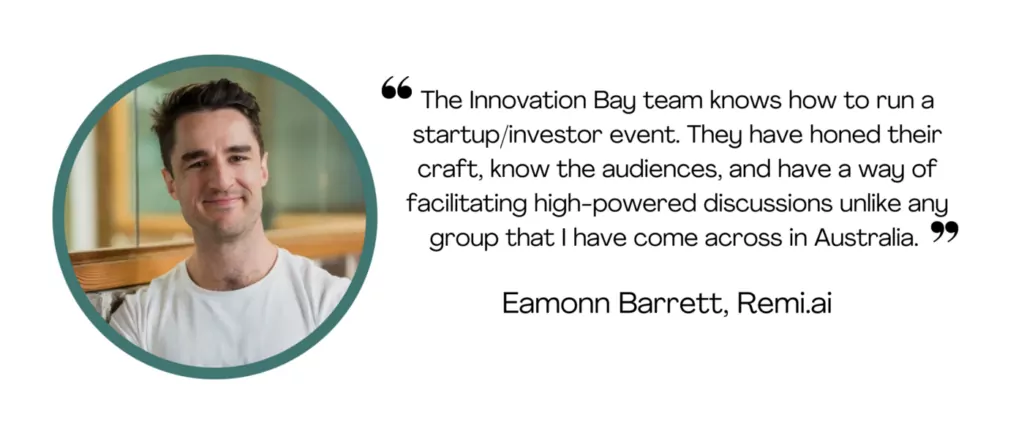 Over 30% of founders who pitched to Horizon in 2021 received an investment from one or more of our angel investors. Our angels are interested in funding startups from pre-seed to Series A. Through 2021, we tackled several unique themes across the startup ecosystem: AgTech, Healthtech, AI, Deep Tech, Impact Tech, AgTech, and Diversity & Inclusion. Our themed pitch days spurred interest and applications from startup founders across Australia and New Zealand.
2022 will bring even more opportunities for founders to pitch to Horizon, starting with three exciting opportunities this March. Our angel investors are keen to share their experience, connections, advice, and capital with ambitious startup founders across three sectors: B2B SaaS, cybersecurity, and fintech. The pitch dates are as follows:
B2B SaaS | Adelaide | March 10 (applications close Feb 2 at 11:59pm)
Cybersecurity | Sydney | March 23 (applications close Feb 9 at 11:59pm)
Fintech | Melbourne | March 30 (applications close Feb 16 at 11:59pm)
If you're keen, we'd love to hear from you — apply today.