Cameron Webb Joins Innovation Bay as SVP of Member Experience and Managing Partner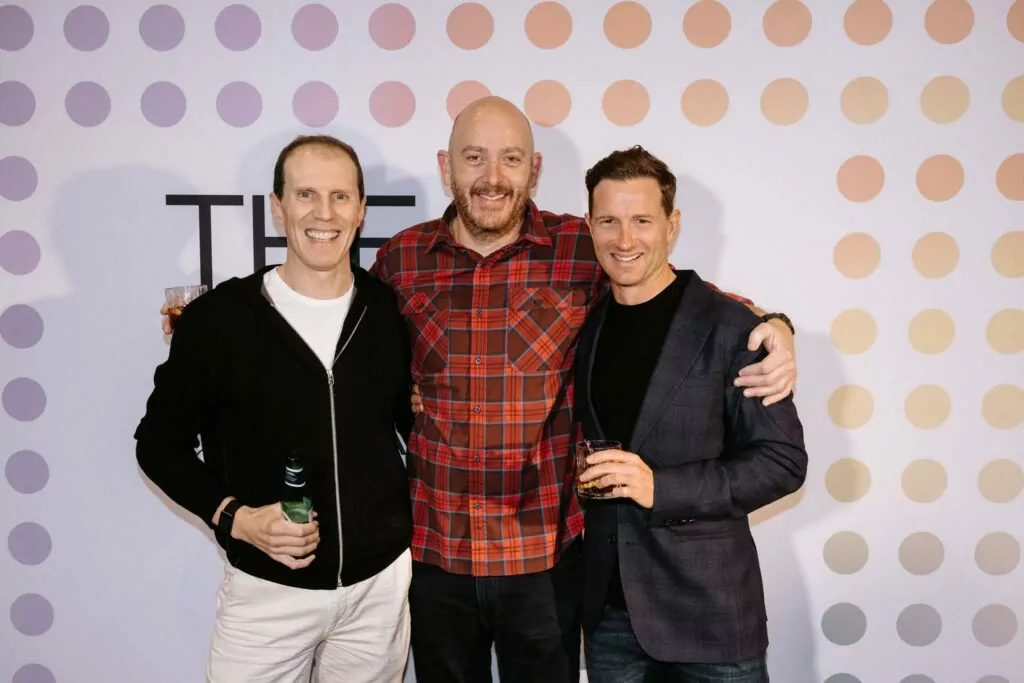 Celebrating their 20th year in operation in 2023, Innovation Bay is thrilled to announce the appointment of Cameron Webb as the Senior Vice President of Member Experience and Managing Partner. Cam joins the leadership team of Phaedon Stough, CEO and Co-Founder, and Ian Gardiner, Director and Co-Founder.
Cam is driven by a purpose to inspire positive personal and organisational change by empowering leaders to elevate their performance and make a lasting impact. With a wealth of experience as a world-class facilitator and talent development trainer, he brings a deep passion for the art and science of leadership. He draws on a rich breadth of experience and cultural context from working with leadership teams globally at organisations ranging from startups to Fortune 500 companies.
Reflecting on his new role, Cam says, "Community is at the heart of the human experience. Community is where we find our strength and stimulation to explore and push boundaries. Yet so few of us truly feel connected to a community in our manic modern world. Innovation Bay is changing all that. We offer life-changing connections, ideas, and experiences for everyone in the startup ecosystem. It is an adventure that excites me, and I needed to be a part of it."
Innovation Bay is confident Cam's appointment will further strengthen their commitment to building a thriving and supportive ecosystem. His vast experience and dedication to empowering leaders align perfectly with the organisation's mission to provide transformative connections, ideas, and experiences for all.
"I met Cam while we were both living in the US and was struck by his ability to connect on the deeply human level," says Phaedon Stough, CEO and CO-Founder of Innovation Bay. "We enlisted Cam's skills for two of our major community events over the past 12 months and were blown away by his delivery. We're absolutely thrilled to welcome Cam as SVP of Member Experiences and Managing Partner in the business and know he's going to make an incredible impact to the experiential level of our events and to Innovation Bay."
Cam brings a compelling presence, neuroscience insights, practical frameworks, and personal storytelling from his adventures around the world to everything he does. His immersive and memorable development experiences, as honed through his tenure as Founder of The Sparring Partners, have made a significant impact on individuals and organisations to date – and are skills he will bring across to Innovation Bay. Cam holds a Bachelor of Science from Macquarie University and an accreditation in Neurolinguistic Programming from the Australian College of Traditional Medicine. Outside of work, he actively engages in environmental and Women in Leadership pro bono work and enjoys spending time indulging his passion for the outdoors.
Through The Sparring Partners, Cam has supported numerous prestigious clients, including Google, Twitter, Microsoft, HP, Cisco, Chubb, UBS, BlackRock, Standard Chartered, RedHat, Mastercard, Bank of America, DirecTV, StarHub, Heineken, JLL, SAP, RingCentral, S&P Global, Stripe, Allianz, and AzuPay. His expertise and insights have been instrumental in driving positive change and success for these organisations.
---
More Innovation Bay content
Join the Innovation Bay community
INNOVATION BAY NEWSletter
Stay up to date
Sign up for monthly updates including exclusive interviews, pitch dates, event announcements, profile, news and much more.