Healthtech sector roadmap for Australian startups
A concise guide to the health-focused accelerators, incubators, grants and investors in the Australian startup ecosystem.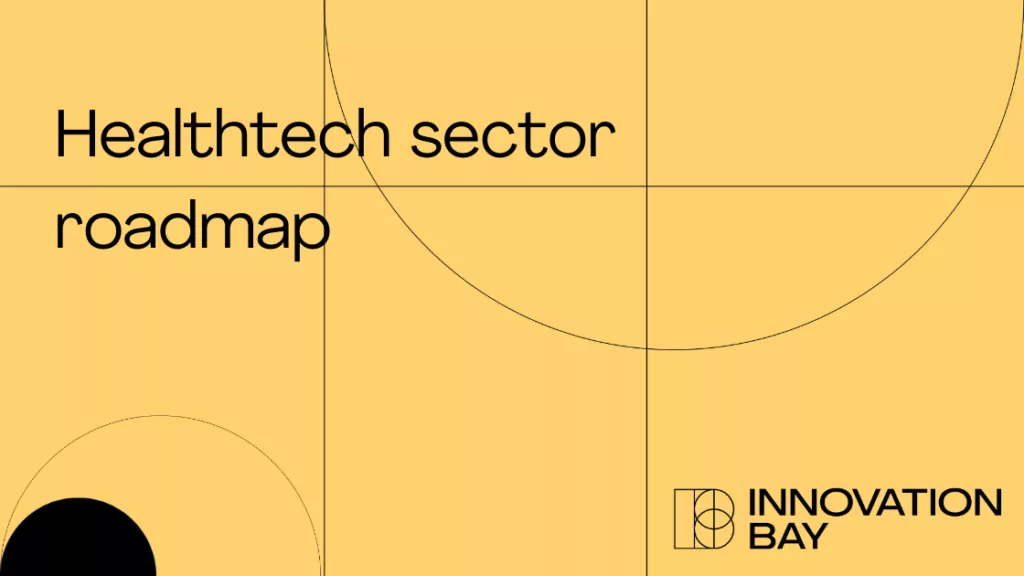 With a top-ranked healthcare system, a thriving research and development ecosystem and access to a wealth of health data, Australia is poised to punch well above its weight in the area of health-related technology on the world stage. Australia's unique advantages, paired with the acceleration of health technologies by COVID-19, results in a massive health tech opportunity for ambitious Australian startups.
This health tech sector roadmap is an aggregated guide to the 1. Accelerators & incubators, 2. Healthtech investors, 3. Government grants & programs and 4. Education & podcasts available for Australia's up-and-coming health tech companies.
1. Accelerators & incubators
The MedTech Actuator is a pre-seed-to-Series A accelerator for MedTech, HealthTech and BioTech startups. The 15-month program prepares companies for market success through intensive mentorship, industry collaboration, and capital raising support. The MedTech Actuator also delivers MedTech Actuator Origin — an international, early-stage pitch competition that allows startup founders from across Asia Pacific to compete for a share of $30K prize money and fast-tracked entry into the MedTech Actuator program.
UNSW Founders and The George Institute for Global Health (TGI) partner to deliver Health 10x — a bespoke accelerator program for health innovators from around Australia, with products or services addressing non-communicable diseases and injury (NCDIs) in underserved markets. Health 10x runs as a two-phase program (pre-accelerator and accelerator) leveraging UNSW's strengths in entrepreneurship program delivery with TGI's expertise in medical research, clinical trials, and regulatory issues to provide tailored business acceleration and incubation support to entrepreneurs, teams and startup companies.
HCF Catalyst 6 is a health and medical technology accelerator sponsored by HCF and delivered by Slingshot. This program is designed for early-stage startups and not-for-profits with exceptional founders and teams in health technology.
ANDHealth+ assists digital health companies to navigate the commercialisation pathway to institutional investment and international market entry. The program works with mid-stage companies with evidence-based products focused on changing clinical outcomes; it requires no equity consideration and is customised to each cohort company's needs.
Based on the Sunshine Coast, the Australian Health Accelerator (AHx) Program is a catalyst for validating and commercialising new, innovative health-related products and services with access to state-of-the-art facilities, simulation suites and laboratories. The Innovation Centre accelerates 10 ambitious businesses in the region, giving them the skills, connections and opportunities they need to take their business to the next level.
2. Healthtech investors
The OneVentures Growth Fund V launched in November 2020. Fund V will focus on technology, tech-enabled and healthcare growth stage companies investing up to $20M+ per company. The companies will be high-quality scale-up technology businesses that may have fallen outside the scope of traditional VC.
Portfolio companies include: Lumary, BiVACOR, Madorra, Blade Therapeutics, Kira Biotech
Brandon Capital invests in the most promising biomedical opportunities from early seed stage through to extension capital. They support life science companies from proof-of-concept through to commercialisation. The team is made up of professionals with PhD and MD backgrounds and who pride themselves on understanding the science underpinning the next great idea.
Portfolio companies include: Pathios Therapeutics, Myricx, Glyscend, Osprey Medical, Q-Sera
The Medical Research Commercialisation Fund (MRCF) is the largest life science investment fund in Australia and New Zealand. MRCF is a unique collaboration between major Australian superannuation funds, the Australian and New Zealand governments, Australian state governments and over 50 leading medical research institutes and research hospitals. To date, the MRCF has supported more than 40 promising start-up companies.
Portfolio companies include: Aravax, Cincera Therapeutics, PolyActiva, Ena Respiratory
3. Government grants & programs
Medical Research Commercialisation Initiative Mission aims to support early-stage health and medical research and innovation in Australia through to proof-of-concept and beyond, providing opportunities for commercialisation. The objective of this grant opportunity is to provide grants of financial assistance to support early-stage Australian medical research and medical innovation projects. Applications close 1/4/21 5:00 pm (ACT Local Time).
Delivered by MTPConnect, the Australian Government's $45 million BioMedTech Horizons program, is a Medical Research Future Fund (MRFF) initiative to support innovative collaborative health technologies. The specific intention of BMTH4 is to support the development of the Australian medical device sector by supporting critical research and to create opportunities to locally manufacture pre-commercial prototypes of Australian based medical devices that are entering human clinical trials. Applications for the fourth round of the BioMedTech Horizons program close 19/4/21.
The Medical Devices Fund aims to provide support to individuals, companies, public and private hospitals, medical research institutes, universities and the medical devices industry, to take local innovation to market. Since the first round in 2013, recipients of the NSW Medical Devices Fund have been awarded more than $60 million for 37 technologies. The fund invests in the development and commercialisation of medical devices and related technologies in NSW.
4. Education & podcasts
Medtech Foundations is a free online learning resource created by Cicada Innovations and supported by NSW Health. The program is designed to help you learn the fundamentals of bringing innovative technology from lab to market. Expert faculty guide students through 6 modules covering lessons such as idea validation, commercialisation, and lean start-up theory. Each lesson will also feature case studies, useful resources, and activities to further support your learning.
The MTPConnect Podcast connects with the people and the issues behind Australia's growing medical technologies, biotechnologies and pharmaceuticals sector.
Hosted by Peter Birch, the Talking Health Tech podcast features conversations with doctors, developers and decision-makers to promote innovation and collaboration for better healthcare enabled by technology.