Innovation Bay During SXSW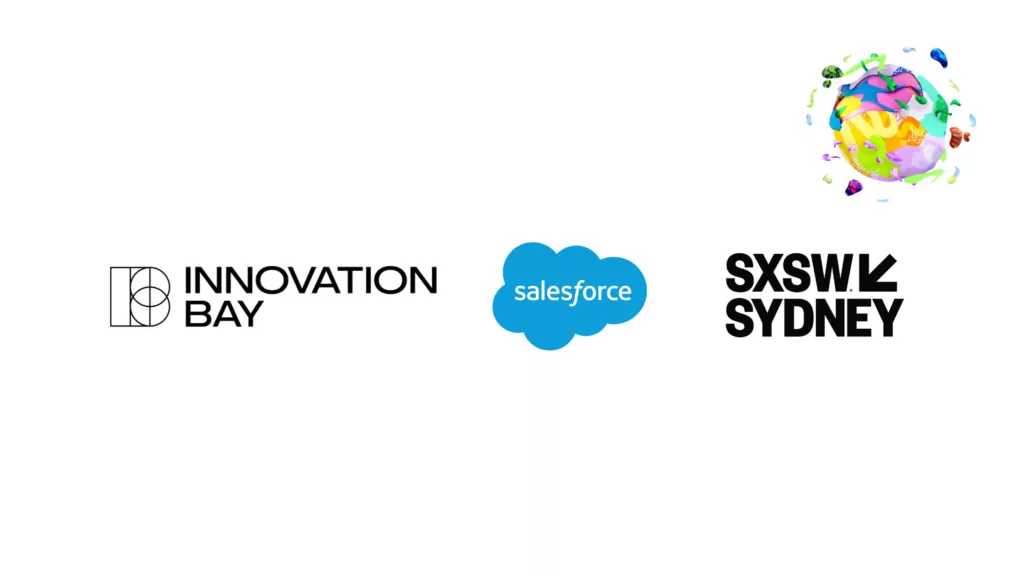 Innovation Bay, together with Salesforce, presents 'The Hub' within the SXSW Sydney Tech Expo at the inaugural SXSW Sydney (18 – 21 October), and an exclusive members-only space, 'The Lounge'.
The Hub is a dynamic space within the SXSW Sydney Expo, set as a central meeting point for attendees to connect, network, reset and be inspired. The SXSW Sydney Expo floor is your chance to network with businesses and creators exhibiting at The Hub, breaking new ground across technology and innovation, entertainment, education, health and wellness, and more.
The Lounge, will be exclusive to Innovation Bay members – Seed to Series A+ founders, CEOs of Australia's most inspiring startups, angel investors, and partners of leading VC firms – featuring curated programming for the community.
Phaedon Stough, Co-Founder & CEO of Innovation Bay says, "We're beyond excited to be teaming up with Salesforce to deliver this unique content as part of SXSW Sydney. Having a presence at the inaugural SXSW Sydney is such an honour. Come and say hello!"
SXSW Sydney brings together inspired thinkers, creators and innovators worldwide for a series of conferences, festivals, expos and parties over seven exhilarating days and nights. With 1,000 conference sessions, events, screenings, shows and stimulating brand activations guaranteed to inspire 100,000+ attendees, SXSW Sydney is set to ignite creative discovery.
---
More Innovation Bay content
Join the Innovation Bay community
INNOVATION BAY NEWSletter
Stay up to date
Sign up for monthly updates including exclusive interviews, pitch dates, event announcements, profile, news and much more.