Venture Downunder 2019: That's a Wrap!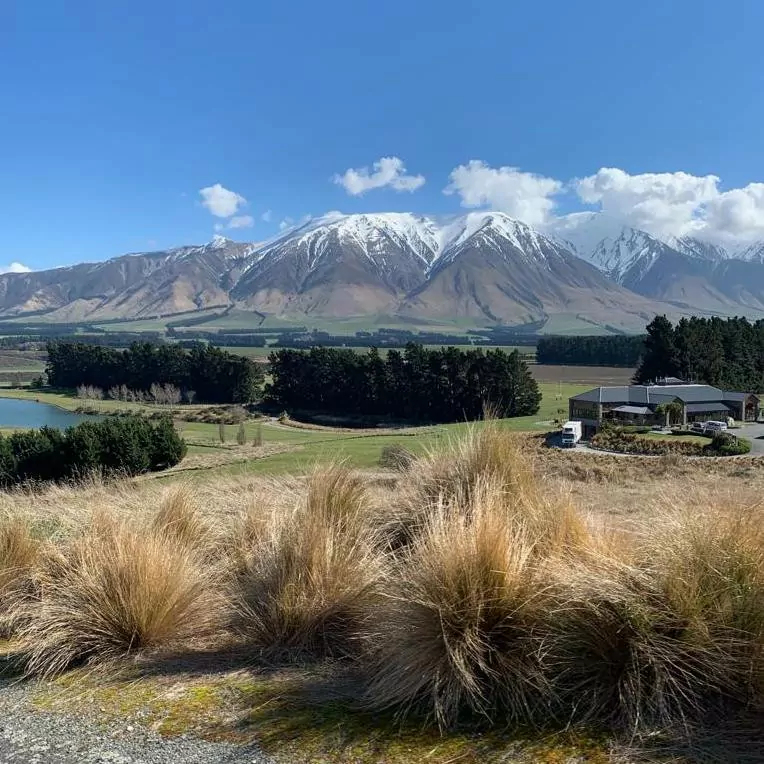 #VDU2019
Last week the Innovation Bay team 'ventured' across the Tasman to New Zealand to host our annual conference for the VC community, Venture Downunder. We love this event and its mission — to build better relationships within the VC community, and create a place to share the triumphs and tribulations of working in venture — because we believe it will lead to better outcomes and more opportunities for startups.
A few highlights: We brought together over 60 VCs, for 3 days of community building, heard from 8 outstanding Kiwi startups, survived nearly 40cm of rain, drank 321 cups of coffee, and handed out 1 very special unicorn trivia trophy
Getting the partners from over 40 funds to take a few days out of their busy schedules is no easy task. They are busy working with their portfolio, meeting with LPs, and sourcing new deals — but that's exactly why it's so important that they take time out to get together to learn and grow with their peers. ANZ has a relatively nascent VC community and the success of any fund has outsized ripples across the community. Even though it's fiercely competitive, we know it needs to be equally as connected and supportive.
2019 Australian VC Survey
Ahead of this year's event we surveyed the partners at 35 VC firms in order to gather some baseline data on the state of the Aussie VC industry. One of the challenges with an industry in its infancy is the lack of measured data, and we hope the results will help provide a benchmark for the industry going forward. So what did we learn?
Key takeaways from our Aussie VCs:
An estimated 200–250 deals were made over the last 12 months
Coinvestment is growing, and so is the size of deals
63% of VCs indicated that valuations are increasing
More than 50% of funds have seen 1–3 exits in the last 12 months
The majority of funds have deployed less than half the capital available
Investors agree that hiring talent is the single biggest challenge faced by their portfolio companies
Funds are beginning to provide more services to their portfolio including: Recruitment, mentoring/general advice, finance & legal help, customer leads, and capital raising
Please email [email protected] for the complete survey.
Aussie VCs in New Zealand
This year at VDU2019 we hosted a special pre-conference investor panel for the local Christchurch startup community. It was a great opportunity to talk all things VC and bring together the Aussie and NZ ecosystems. Our panelists included: Tim Heasley (Artesian Capital), Andrea Gardiner (Jelix Ventures), Tip Piumsomboon (Blackbird Ventures), and Garry Visontay (Right Click Capital). They each shared their experiences as VCs, their expertise about the industry, and why the timing is right for VCs to open their doors to more NZ startups — the best example being Blackbird getting ready to launch a fund in NZ.
Key takeaways from the event:
The density of talent has helped shape and encourage the NZ ecosystem
Most Australian VCs are investing earlier because there is more capacity, there is a need to invest really early to get those big returns, there are bigger cheques as the size of the funds grow that make it increasingly competitive at the series A or series B round, VCs can get an edge from moving to early stage because they can develop better relationships, and it's a lot easier to cut a $250k cheque just to see an idea get going
One thing that has helped Australian founders is access to a public term sheet. This has helped them to understand the expectations of investors when negotiating a deal, and to increase the transparency in the ecosystem. See AIC and Airtree examples
NZ and Australia have the opposite problem: NZ has a really strong Angel network and is looking to grow its VC community, while Australia has strong VC representation and needs to strengthen its Angel network
Two great reads for founders: Secrets of Sandhill Road and Brad Feld, Be Smarter than Your Lawyer
Startup Showcase
We kicked off the conference on (a very rainy) Wednesday as VCs flew in from across Australia, New Zealand, and China to Christchurch. This year's Startup Showcase featured eight stellar Kiwi companies who, out of 85 applications, were selected to present their businesses to a room full of VCs.
The room was electric as people enjoyed the pitches, asked questions and shared feedback, chatted in special one-on-one sessions, caught up with old faces, and met new ones. We would like to say a huge thank you to Vodafone Xone for hosting us.
The Kiwi companies who pitched included:
Limpidity disperses fog at airports in under 10 minutes so that commercial aircrafts have the visibility needed to fly.
Core Schedule makes the complex task of staffing hospitals easy by tailoring their comprehensive and powerful enterprise product to work with the specific nuances of individual schedules.
BlinkPay is a platform that enables consumers to receive, manage, and pay their bills from their own online banking environment.
Whip Around is changing the way fleets manage compliance through simple technology that reduces vehicle downtime, provides meaningful data, and in return increases productivity so fleet drivers get home safely to their families.
Sharesies is an online investment platform that is creating the most financially empowered generation. They give someone with $5 the same investment opportunities as someone with $500,000.
DemandForecasting.Com is a prediction system for large retailers, using AI. The platform produces dynamic predictions or "forecasts" for retailers, at scale.
Aider is a mobile digital assistant for small businesses. Aider is based on text and voice conversation where it analyses data relevant to small businesses, and applies machine learning to look for trends that drive insight.
Text Ferret quickly and accurately captures what customers are thinking and feeling for market research. They offer real time customer centricity with AI text analytics, emotional intensity, and market research software.
If you're interested in learning more about the companies, feel free to contact them directly.
Inside VC Day
After being shuttled up to Terrace Downs (a beautiful venue at the foot of Mount Hutt), the entire group was up bright and early for a jam packed day of talks, panel discussions, and breakouts all focused on the VC ecosystem. We covered everything from growing the VC community to the ins and outs of VC legal.
At a macro level we looked at growing the VC community, tackling the lack of diversity in the industry, adding value for founders beyond money, understanding the early stage investing landscape, and knowing where exits will come from
Several key takeaways included:
The VC community has had exponential growth over the last 10 years thanks to several key pioneer funds, but the industry as a whole still needs to mature. Australia spends roughly $1B on tech, which is heaps if it's only early stage, but bigger, growth stage companies need more, and $1B isn't enough to sustain the growing ecosystem
The VC community recognises that their diversity challenges mirror the wider tech sector, and a really good first step — that everyone can own — is to create the changes you want to see in the wider industry, in your own company
As VCs, their biggest value add (besides capital) is removing the friction and acting as a router on the founder's journey — they can provide access to people, talent, products & services, and help to deliver it efficiently
NZ is leading a much more sophisticated Angel network with training and learning opportunities supported by the government; whereas, Australia has a stronger VC community that supports more developed companies
VCs want to encourage founders to reach for the sky, but also want them to focus on building a fantastic business, and there are delicate conversations to be had about earlier exits
We also tackled the nitty gritty of fund mechanics and operations, the IPO process, how to hire talent for VC teams, and the ins and outs of VC legal
Several key takeaways included:
Institutional investors want a coinvestor because it lowers their fees, makes the team look good when they coinvest, and is easier to tie their bonuses to coinvestments
To prepare for a successful IPO, funds can help to get startups to prepare for pre-IPO mode and gain momentum from other investors, to share data over time through a clear marketing campaign, and to explain their path to profitability through an educational tech-focused campaign
There is an industry tension about growing and promoting talent from within versus bringing the right people in — particularly those with startup experience; and hiring incrementally versus managing workload
"Partner" has meaning — it's the way management companies are actually structured in other parts of the world, and could potentially be problematic
Thursday evening continued with dinner and a highly competitive VDU Trivia Night, which included a VC round: Do you know who the founder of Sequoia Capital is? (Bonus point if you can guess the year it was founded). Congratulations to the High Priestesses on their victory and for taking home the coveted trophy for this year.
For our final full day of VDU, attendees were focused on team building activities. Combined with the power of unstructured time, attendees were able to develop relationships beyond job, title, and a Linkedin connection. We wrapped the conference with one last meal together, a rocking band, a costume party, and a little competitive poker tournament — nothing says relationship building like a few lost bucks to your mate.
---
Summary Learnings
VC industry is healthy and growing
Funds are maturing and offering founders much more than money
There is more choice than ever for startups to find a VC that's aligned with their ambitions
Diversity is still a challenge, but one the community is interested in addressing
Special Thank You to Our Partners
We could not do this event without the support of fantastic partners, so we'd like to thank New Zealand Trade and Enterprise, KPMG High Growth Ventures, Gilbert + Tobin, and ASX for being involved in this year's event.
The team is already thinking ahead to VDU2020, if you would like to be involved or find out more information about the conference email [email protected]