Why Now Is the Right Time to Become an Angel Investor
All the reasons and resources prospective angel investors need to begin backing Australian startups.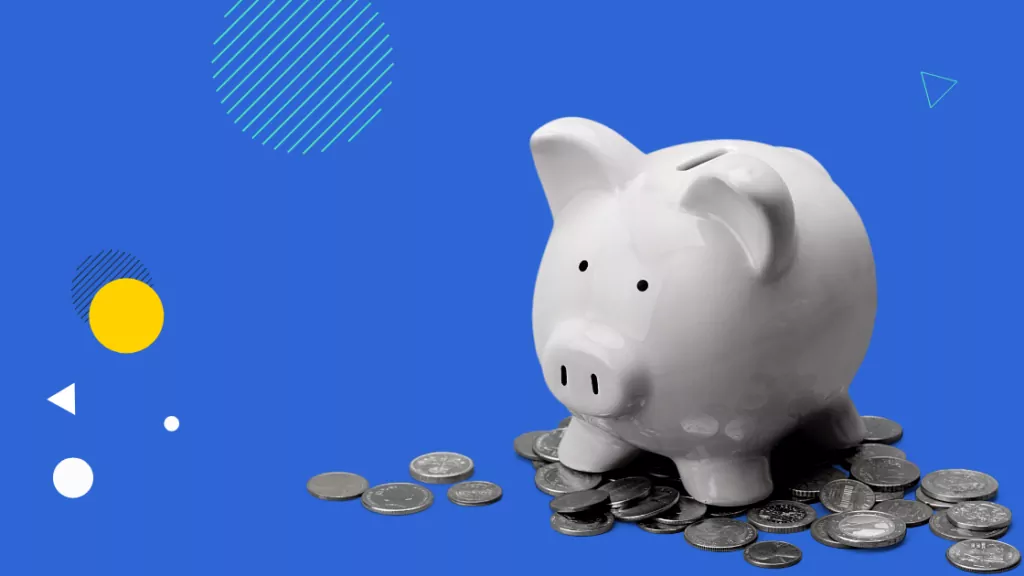 Ambitious, driven entrepreneurs are the engines of the world's economic development. Support in the early days is critical for these startups to flourish, and this often comes from angel investors. Angels are a crucial component of the ecosystem because they provide funds and expertise very early in startups' lives when they need it the most. Angels provide talented entrepreneurs with not just capital, but mentorship and networks too, and are able to open doors and fast track progress.
The problem is that even before the pandemic, early-stage investment into startups was shrinking in Australia at an alarming rate. In Victoria alone, according to LaunchVic, early-stage investing collapsed from $200m in 2017 to $90m in 2018. Unfortunately, it's likely that COVID-19 will only exacerbate this problem. Our Startup Navigate survey of 100+ startup founders showed that of the startups that were mid-raise pre-COVID, only 17% stated that fundraising efforts were 'still on track', with 47% reporting the process has slowed down as a result of COVID-19. These figures are troubling. In this period of widespread change, we believe investors should be aggressively seeking out disruptive opportunities, not shying away from uncertainty.
In one of our recent virtual events, Rick Baker from Blackbird Ventures reminded us that some of our biggest, most successful tech companies in the world were born in an economic downturn:
"A lot of the really great companies were either founded or in the early parts of their lives during a big downturn. Paypal, Google, Facebook after the dotcom crash, Uber, Airbnb, Square, Stripe out of the GFC. Why? There's less competition, less noise, less vying for talent… There are larger companies that are pulling back to their core products."
Paul Bassat from Square Peg and co-founder of Seek echoed this point:
"The greatest period of value creation at Seek was between 2000 and 2002 (after the dot com crash). Our competitors either disappeared or went backwards, we were able to bring amazing people into the business, and the cost of acquisition of job seekers and clients was a whole lot less."
Essentially, the pandemic has acted as a leveller, evening the playing field. Australian companies now have a chance to compete with larger international competitors who might be slow to adapt to the 'new normal'. There's no doubt that we'll see some incredible Australian companies emerge over the next 12–24 months and there's a huge opportunity for angel investors to get involved and back this vintage crop of startups.
To future-proof Australia's economy and power the next generation of great Australian entrepreneurs, there needs to be a surge in the number of smart money angel investors. Now is the time to unlock a diverse array of new angels — experienced tech founders, high-net-worth individual, seasoned entrepreneurs, Family Offices, and successful business people, keen to share their capital, connections, and expertise with our most promising startups.
Reasons to angel invest
Angel investors are free agents, who usually invest based on curiosity — whether it's a desire to learn about a new industry or work with an appealing entrepreneur. We can sell you the financial incentives to become an angel investor; good returns, tax incentives, a diversified portfolio, but at their best angels are just like entrepreneurs. They are curious about what the world could look like, they search for the most talented founders who are imagining that world, and they back them with their passion, expertise, and capital.
Introducing the Victorian Angel Club
One of our driving goals at Innovation Bay is to be a catalyst for growth by matching talented founders with capital and resources. We've been selected by LaunchVic (the Victorian government's startup agency) to launch and grow an Angel Club in Victoria. This membership group will consist of experienced tech investors who are already actively investing in companies, as well as investors new to the space.
We are excited to be establishing the Victorian Angel Club for individuals who are passionate about investing in Victoria's best tech startups. The club is unique and like no other angel group in Australia. It is not a syndicate and members are under no obligation to invest. It will be open and inclusive, with a founder-friendly approach aimed at matching aligned investors and founders.
We will help to identify startups, filter, facilitate, and provide ongoing support for the club to enable relationships to grow and investments occur. We will encourage investors to attend exclusive events, review opportunities, participate in deals (when they align with their individual investment thesis), and refer startups and new members.
Member Benefits
Access to vetted deal flow from an extensive pipeline of early-stage, high growth businesses
Access to exclusive member-only investment events
Access to secure deal management platform to track startups progress and receive regular updates
Engage directly with startup founders through facilitated matchmaking
Ability to connect and co-invest with highly experienced investors
Learn from investors and experts at events and workshops
So if you have passion, expertise, experience, knowledge, networks, and capital you'd like to share with hand-selected startups, consider joining our Victorian Angel Club.
If you're a Victorian-based founder and you'd like the opportunity to connect with the Angel Club we encourage you to apply here.
We hope to replicate this program in the future to expand to new locations in Australia outside of Victoria.
Other Resources for Prospective Angel Investors
Our advice for prospective angels? Learn all you can. We've collected a list of reading and education materials, as well as other Australian angel groups and syndicates to potentially join.
"The more you see, the better you'll be."
– Kylie Frazer, Eleanor Venture
1. Fellow LaunchVic Angel Network Recipients
Working Theory Angels: Angel investor and startup ecosystem veteran Rachael Neumann started Working Theory Angels with the dual purpose of driving more private capital into the early stage startups by increasing the quantity and quality of angel investors. Working Theory Angels helps investors build the competence and confidence to make quality decisions that lead to best-in-class outcomes for investors, founders, and the ecosystem at large.
Archangel: Archangel will formalise an existing group of angels to formally establish a new Angel Network in Victoria which will include High Net Worth individuals and Family Offices, and also attract new investors to access deal flow through a syndicated structure.
Angel Partners: Angel Partners will establish a new Angel Network in Victoria, targeting emerging professionals and recently successful startup founders to collectively invest in early-stage technology companies through a syndicated structure.
2. Book Recommendations
"If you're new to angel investing, the most important thing you can do is get up that learning curve. Read a lot."
– Andrea Gardiner, Jelix Ventures
3. Angel Education Programs
VC Catalyst, Wade Institute: An immersive one-week program for active investors to gain the best practice tools and skills to make more successful venture capital investment decisions.
UNSW Angel Investors Program: A 3-day program that presents angel investors with case studies, expert presentations and facilitated discussions designed to help you learn how to successfully identify, evaluate and manage your angel investments.
4. Angel Groups & Syndicates
"You can join all of these syndicates. Deal flow comes from multiple places. You don't necessarily have to align yourself with just one"
-Matt Allen, Pick & Shovel Ventures