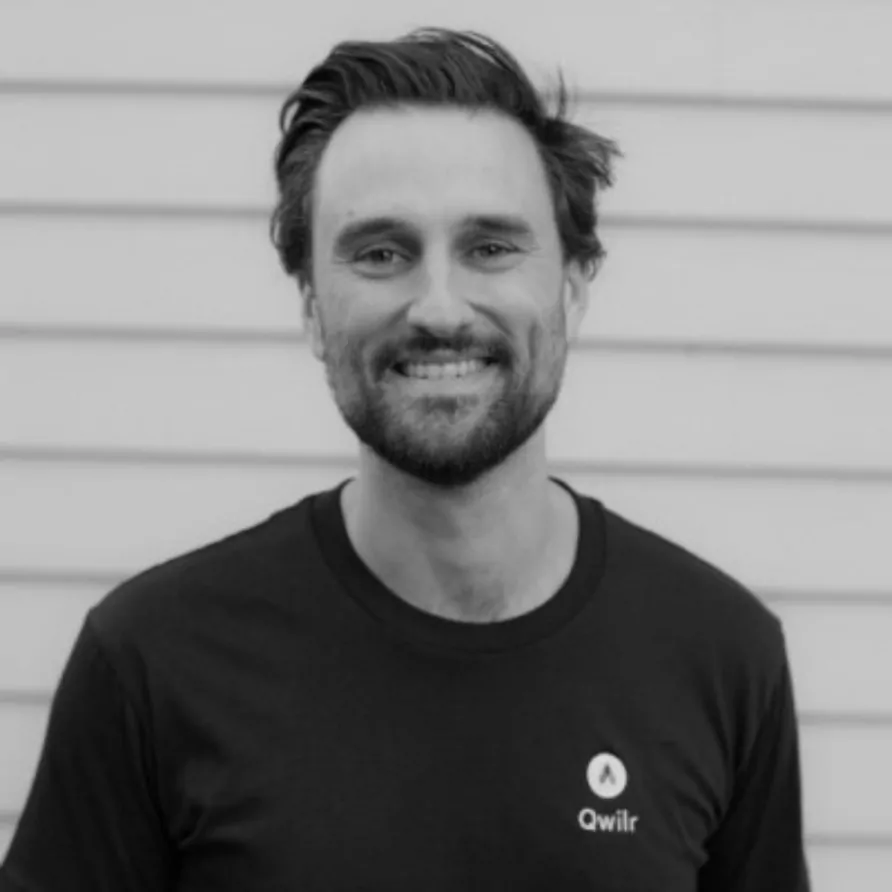 22 November, 2022
E151 – Mark Tanner, Co-Founder and COO, Qwilr
Mark Tanner is the Co-Founder and COO of Qwilr – an online platform that allows the customer to easily create visually compelling sales and marketing collateral at speed. The aim is to deliver a better buyer experience by combining content, price quotes, e-sign, and sales transactions into a single, mobile-friendly webpage. It's the ultimate productivity boost for sales and marketing teams, with automation, analytics, code-free design and collaboration capability, all in one platform.
In this episode we hear abouts Mark's passion for politics and study of History, Government & International Relations at Sydney University. How Google poached him from a startup to help launch Google Play Books, Google Play Magazines & Google Newsstand. Returning from a couple of years in New York we learn how reconnecting with old school friend Dylan Baskind led to the creation of Qwirl.
Ian and Mark discuss Qwilr's journey and deep dive into Mark's expertise in sales and go-to-market plan. Tune in to hear more on:
Choosing a company name and re-branding
Founder-led sales, the importance of a sales team
Building and scaling your team
Fundraising process
International expansion
The hardest and best parts of building a startup
Quick fire round:
Book – 'How Will You Measure Your Life', Clayton Christensen
Podcast – Acquired
News Source – Twitter
App – Twitter
Tech CEO – Joe Thomas, Loom
Productivity Tool – Loom
TV Show – White Lotus
Ted Talk Topic – 'The journey of sales' or 'wisdom on how to measure your life
---
More Innovation Bay content
Join the Innovation Bay community
INNOVATION BAY
Proudly supported by
INNOVATION BAY NEWSletter
Stay up to date
Sign up for monthly updates including exclusive interviews, pitch dates, event announcements, profile, news and much more.