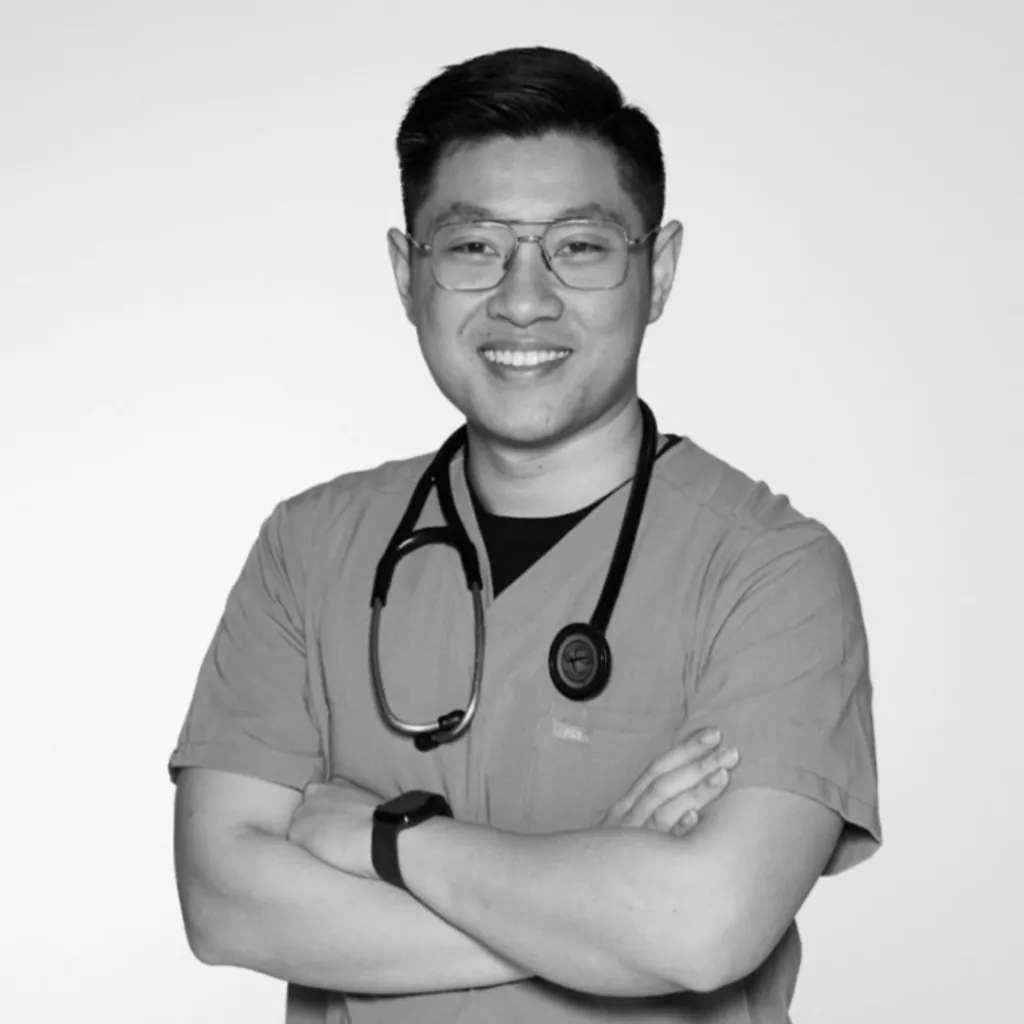 25 August, 2023
E167 – Aengus Tran, CEO & Co-Founder, harrison.ai
This week's podcast episode features our special guest harrison.ai, CEO and Co-Founder, Aengus Tran.
harrison.ai started with the problem statement of healthcare capacity. According to Aengus, one of the biggest problems of our time is how to look after such a huge population with increased health needs. harrison.ai is looking to scale the global capacity of healthcare by building automation with AI systems and providing clinicians with superpowers of scale. Aengus says, "of all the things being done in in healthcare, scale will be the solution of quality healthcare globally."
After moving to Australia from Ho Chi Minh in Vietnam, Aengus was one of very few Vietnamese students at an English-speaking Australian school so quite quickly had to learn the English language. After school Aengus went on to study medicine at university after advice from none other than Paul Ramsay of Ramsay Healthcare – a company that has gone on to invest in harrison.ai.
While working through his medical degree, Aengus realised how much in terms of scale was missing from medicine. During his final years of training, Aengus was involved in a research project building technology along with Vertex Health to select human embryo; opening his eyes to the capabilities of AI systems and how they can scale.
After starting out in Australia and New Zealand, harrison.ai's radiology arm is regulated with FDA clearance in 38 countries with 1 million live touches and one in four radiologists using their technology in Australia alone. Their north star is to touch 1 million lives per day with their technology. harrison.ai has gone on to raise $US120M in series A and series B with investments from Skip Capital, Blackbird, Horizon Ventures and specialist, strategic, corporate investors Sonic Healthcare and Ramsay Healthcare.
Quickfire Round:
Book: Prediction Machines, The Simple Economics of Artificial Intelligence, Ajay Agrawal, Joshua Gans, Avi Goldfarb
Podcast: Lex Fridman on YouTube
News Source: Medium, mainstream news
App: VS Code, Rise
Productivity Tool: very basic reminders app and keeping notes, Slack
Favourite CEO: Mark Zuckerberg
TV Show: House
TEDTalk Topic: The health equality and impact that is possible through the scalability of AI
harrison.ai are continuously hiring in their AI teams. If you'd like to learn more or are you're curious about the tool, reach out to harrison.ai.
---
More Innovation Bay content
Join the Innovation Bay community
INNOVATION BAY
Proudly supported by
INNOVATION BAY NEWSletter
Stay up to date
Sign up for monthly updates including exclusive interviews, pitch dates, event announcements, profile, news and much more.