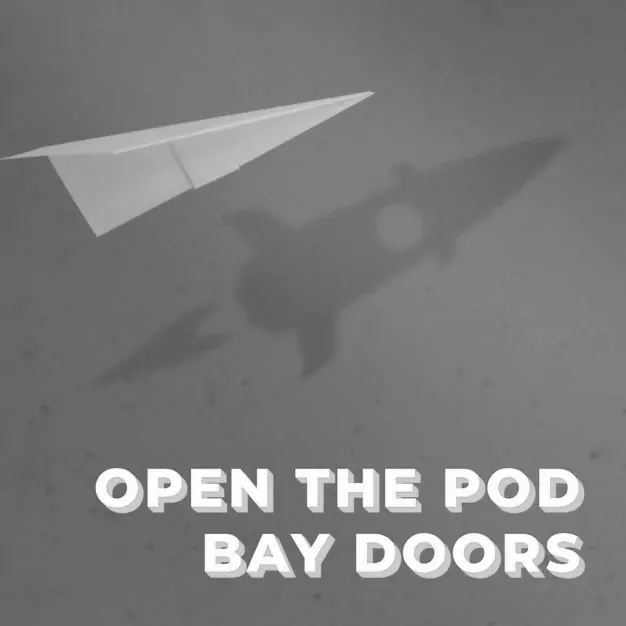 2 May, 2018
E38 – Rowan Simpson, Hoku Group
This week on Open The Pod Bay Doors, we turn our attention to the New Zealand startup ecosystem as Ian Gardiner speaks with kiwi native, serial entrepreneur and investor, Rowan Simpson.
Rowan started his career as an IT consultant working on mainly Government projects in Sydney. A software engineer at heart, Rowan began tinkering with web tools and developed his first startup FlatHunt to help people finding flatmates. After burning through all his cash, Rowan returned to NZ where he was hired by <strong>TradeMe</strong> and became the third founding member of the team.Rowan talks about their David and goliath experience when TradeMe took on eBay and became the dominate the e-commerce platform in New Zealand (one of only a few markets eBay did not succeed in). TradeMe went on to become an iconic Kiwi brand and was acquired by Fairfax for $750m.
After the sale of TradeMe, Rowan was involved in the early days of the great New Zealand unicorn, <strong>Xero</strong>. Shortly after the IPO Rowan moved on and led the investment in another great kiwi company, <strong>Vend</strong>, a retail management software that lets retailers run their business in-store, online, and via mobile.
His current role is Chair at Hoku Group, his family office where Rowan combines private investments into early-stage technology ventures and a non-profit foundation. He continues to work closely as both an investor, director and advisor with the next wave of technology businesses they have invested in, including <strong><a href="http://gettimely.com/">Timely</a>, <a href="http://atomic.io/">Atomic</a>, <a href="http://melodics.com/">Melodics</a> and <a href="http://getthematic.com/">Thematic</a>.</strong>
Rowan and Ian discuss Rowan's investment thesis, what great founders look like, and exchange notes on difference between the Australia & NZ ecosystems.Rowan is a great thinker, backing some incredible startups and a huge ambassador for New Zealand. We hope you enjoy this episode as much as we enjoyed chatting to Rowan.
---
More Innovation Bay content
Join the Innovation Bay community
INNOVATION BAY
Proudly supported by
INNOVATION BAY NEWSletter
Stay up to date
Sign up for monthly updates including exclusive interviews, pitch dates, event announcements, profile, news and much more.