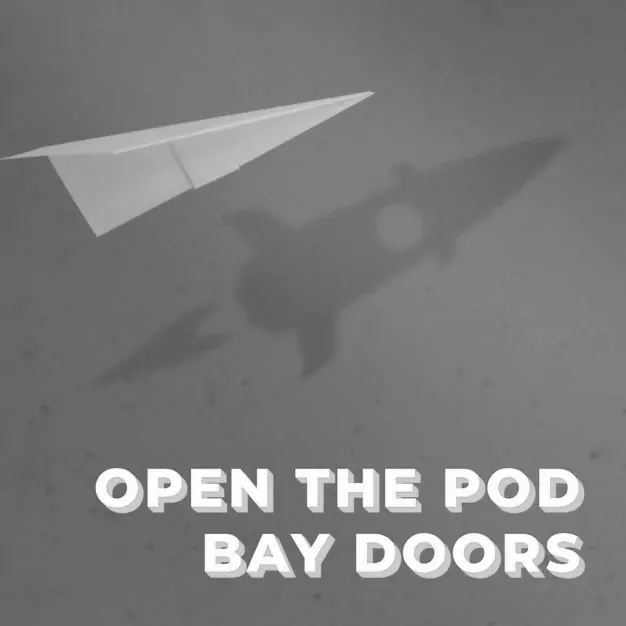 10 September, 2018
E48 – Craig Blair, AirTree Ventures
This week, we 'Open The Pod Bay Doors' with Craig Blair, cofounder and managing partner of AirTree Ventures – a startup venture fund on a mission to invest in ambitious founders who are looking to transform industry's with software.
AirTree like to be on the journey with founder from the beginning, often writing the first cheque. The first fund in 2014 was $60M which they deployed in 2 years, making 24 investments; this included early cheques in some of Australia's startup darlings, like Prospa and Canva. The fund is tracking well with all 24 businesses still operating.
The second fund increased five-times to an incredible $250M in 2016, with 15 investments made so far. The larger fund has given AirTree more operating capital to deploy into support services like a talent function to service their portfolio companies to help them build great teams for growth. This model is common in the US and UK, but in Australia it's still a novel concept due to the limited number of funds and their size. 60% of fund two has been deployed, with new early seed investments a low as $250k and follow on investments as large as $20M in later stages.
Craig believe it's never been easier to raise Seed round ($250-500K) in Australia, raising a post-Seed and Series A is becoming more challenging Funding is drying up globally – it's getting harder to raise Seed-Series A. Recent years saw valuation corrections for some of the global Unicorns, meaning a lot of money has left the VC space.
Craig's advice for those looking to get into VC is to ideally have founder or product experience – you need the knowledge of how to build team, raise money, operate well, and ship product to be able empathise with founders. Plus you need to develop your own thesis – think deeply about what you think the world will look like in the future.
Prior to AirTree Ventures, Craig managed a $40M fund, Netus, with AirTree cofounder Daniel Petre and Alison Deans. It was acquired by Fairfax in 2012.
Craig is a founder at heart. He's founded a number of businesses, raised venture financing and achieved several exits. Craig founded Travelselect (1998) a venture-backed online travel company based in the UK that successfully exited to lastminute.com in 2002, Beamly Australia (2012) a TV second screen business backed by Comcast/NBC, Sky and Network Ten, and was founding Chairman of PetCircle (2012) – Australia's leading subscription e-commerce player for pet owners. He's spent as long in the startup world as anyone in this space.
Craig recently returned from a 5 month family trip to the South of France – where he still closed a deal in a San Francisco-based company – tres bien! During this time Craig visited Station F, an enormous startup hub in Paris which is home to over 1000 startups, with every major VC and angel having a presence. He thinks a major startup prescient in Australia is vital to the evolution and strengthening of the ecosystem.
The tech trends that Craig and AirTree are excited about are niche applications of AI software – recent investments include FluroSat (agtech) Earth AI (geology) They're also looking at new platforms like crypto, robotics, quantum computing that wills interesting businesses built on top of them over the coming years.
This is a great and clarifying conversation about the economics of VC funds, advice on how to get into venture, and the future trends in technology with someone who is as passionate as ever about helping founders. Thanks to Craig for sharing his deep knowledge and insights with us.
---
More Innovation Bay content
Join the Innovation Bay community
INNOVATION BAY
Proudly supported by
INNOVATION BAY NEWSletter
Stay up to date
Sign up for monthly updates including exclusive interviews, pitch dates, event announcements, profile, news and much more.