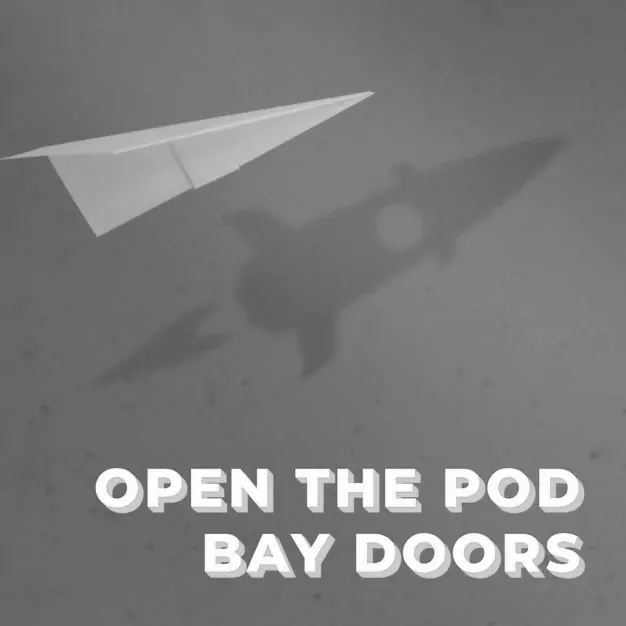 12 October, 2018
E50 – Sunrise Island Special, Part 2
We're back with our second 'Sunrise Island' special of Open The Pod Bay Doors. A few weeks ago, the Innovation Bay team along with over 1000 founders, investors, students & enthusiasts, set-sail for the infamous Cockatoo Island, also known as, Sunrise Island.
Blackbird Ventures annual conference was back, bigger and better than ever. The day long event featured inspiring keynote speakers, an abundance of workshops (powered by Zambesi), mentor sessions with Startmate, and plenty of opportunities to network. You could feel a real buzz on the island as the best of #startupaus caught up with old and new faces in the ecosystem.
Sunrise is the celebration of Australian startup founders. Sunrise organiser and Blackbird Head of Community, Joel Connolly said it best. "It's time to start celebrating startup founders in the same way we celebrate artists, sports heroes, and politicians."
In that same vein, these two episode strive to highlight and share the successes and learnings of founders and others within the vibrant community. And so, with mics-in-hand, Ian and Phaedon set out to speak with as many people as they could, interviewing the keynote speakers of the day and chatting with a bunch of Sunrise Island dwellers.
In this episode we talked to main stage speakers:
Sam Scilia: HostPlus
Phaedon caught up with Sam Sicilia Chief Investment Officer at Super fund, Hostplus. Hostplus is Australia's biggest tech VC backer, Sam has almost deployed $1Billion into Australian venture capital, including Blackbird Ventures, Brandon Capital Carthona Capital, Main Sequence Ventures, and Square Peg Capital. Sam has developed a reputation as forward-thinking advocate focusing on tech-led innovation for the future prosperity of the Australian economy. Sam was kind enough to share Hostplus' ethos, his predictions for the market, particularly how we should expect to see more Super funds allocating funds to venture capital, as well as what Aussie startups are exciting him. On behalf of #startupaus we'd like to say thank you to Sam for the vote of confidence and for backing the industry!
Tobi Pearce, Sweat
Now this is an incredible founder story. Ian grabbed Tobi Pearce before he hit the main stage to share his founder journey. Tobi and his fiancée Kayla Itsines are the founders of Sweat, a women's health and fitness content company. Tobi and Kayla were both personal trainers in Adelaide but they wanted to reach a larger audience all around the world. They have over 30 million dedicated users worldwide, have raised no external capital, over 100 employees, and are on track for $100 million in annual revenue! Tobi tells us about the tech systems they've built to help scale the business, how they are managing a much larger team, and the challenges of moving from 'hands-on founder' to strategic CEO. An amazing founder and business.
Katherine McConnell, Bright
Katherine is the founder and CEO of Brighte, Australia's leading on the spot finance platform for solar, batteries & your next home improvement. Brighte's growth and Katherine journey over the past 3 years is impressive, earlier in the year they announced a Series B funding round raised $18.5 million which included high profile investors AirTree, Grok Ventures and Skip Capital. Katherine talks candidly about the highs and lows of being a startup founder, does and don'ts when hiring, and how success changes as a business grows.
We also stopped to chat familiar faces in the #startupaus community:
Alex McCauley – StartupAusAndrea Gardiner – Jelix VenturesRhett Sampson – GT SystemsAdrian Mullen – Norby
We hope you enjoy these special episodes from Sunrise Island. Thanks for having us Sunrise and we can't wait to return next year!
---
More Innovation Bay content
Join the Innovation Bay community
INNOVATION BAY
Proudly supported by
INNOVATION BAY NEWSletter
Stay up to date
Sign up for monthly updates including exclusive interviews, pitch dates, event announcements, profile, news and much more.