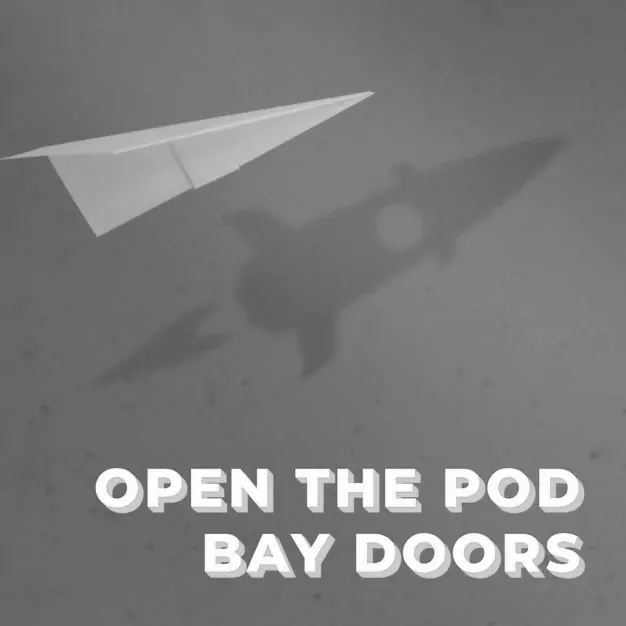 14 November, 2018
E54 – Justin Webb & Kevin Baum, AgriWebb
We're pleased to welcome Kevin Baum and Justin Webb, cofounders of AgriWebb on this week's episode of Open The Pod Bay Doors.
AgriWebb is Australia's market leader of software for livestock farmers, designed to "digitise the notebooks that sat in the top pockets of Australian farmers". The platform digitises record-keeping and takes audit and compliance data to help farmers make better decisions and improve productivity.
Justin Webb and Kevin Baum, along with their other cofounder John Fargher started the business in 2014, with a mission to fundamentally transform global cattle and sheep production with their farm management software that delivers profitability, provenance and sustainability across the supply chain in the face of an impending global food crisis.
Globally, AgriWebb is now used on 2800 farms, 1700 of which are in Australia, and is also expanding rapidly into the UK and Brazil. The company has grown to around 40 employees split between Australia & UK, and they've successfully raised over $21M in funding, most recently raising $14 million from the UK-based agriculture investment company Wheatsheaf Group.
Kevin has extensive experience in entrepreneurship, technical program management and is an expert in technology commercialisation, having worked around the world to develop innovative research into scalable opportunities. Kevin is a winner of numerous entrepreneurship awards including: IEEE President's Change the World Foundation Prize, The Skoll Venture Award and The GSVC Intel Innovation Prize. Kevin earned a BA from Stanford in Biology and his MBA (Dean's List), as well as a MA in Environmental Science from Oxford University.
Justin's family history in livestock production inspired the concept and foundation of AgriWebb. A serial entrepreneur in financial management, Justin has founded, built and sold 3 quantitative Hedge Funds with successful exits to Macquarie Bank, Citadel & Westpac. Justin also founded PacWealth Capital; a $4Bn asset advisory firm in the South Pacific. He also served as a Director and Head of Retail Client Business, Private Banks & Alternative Investments for the ANZ franchise of BlackRock Inc. Justin earned an AB (honours) in Economics and Applied Mathematics from Harvard University and holds an MBA with distinction in asset management from Oxford University where he was on the Dean's List and the OBA Scholar.
This is a great discussion that touches a number of difficulties startups are likely to face: tackling international expansion and understanding global markets; managing teams on opposite sides of the globe; & allocating funds after raising capital.
---
More Innovation Bay content
Join the Innovation Bay community
INNOVATION BAY
Proudly supported by
INNOVATION BAY NEWSletter
Stay up to date
Sign up for monthly updates including exclusive interviews, pitch dates, event announcements, profile, news and much more.