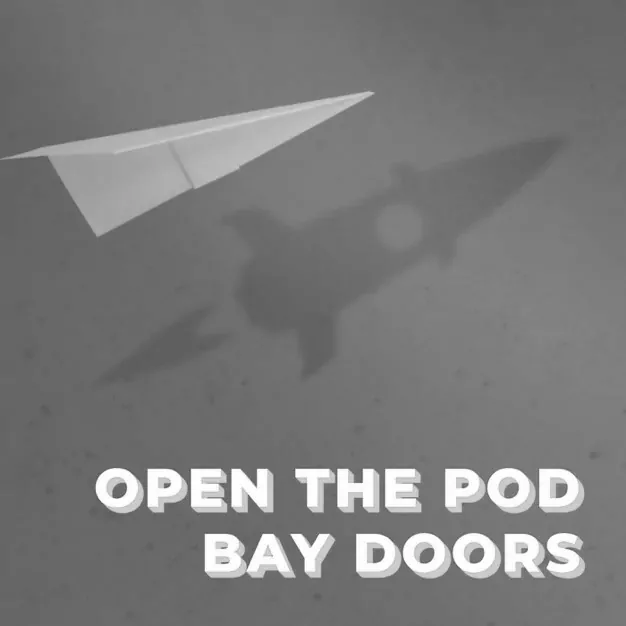 29 March 2022
Tech23 – Various Guests
For the past 14 years, Tech23 has showcased and amplified the emerging deeptech talent coming out of Australia that have the potential to create new industries and smarter solutions. Tech23 is a national forum whereby 23 early stage companies are chosen to tell their story and speak about their innovation on stage to an audience of industry leaders, investors, potential enterprise customers and other up and coming founders.
At the 2021 badge in November last year, Innovation Bay attended and flagged five of our favourites. In episode 133 of Open The Pod Bay Doors, we have invited these five companies to come onto the podcasts to tell us a bit about their business, their technology and what their future plans look like.
The episode begins with Rachel Slattery, the mastermind behind Tech23, who explains a little about the forum's history and purpose. We then go on to meet the incredible humans behind our chosen five companies from last year's event.
Josh Ismin is Co-Founder & CEO of Psylo – a psychedelic biotech business focusing on Psychedelic-inspired medicine to treat mental illness.
Paula Burton is Co-Founder of Mass Dynamics – a company that has been helping global life scientists transform mass spectrometry data to knowledge since 2019 by integrating modern practices in business, software engineering, computational biology, machine intelligence, biostatics, product design and analytical chemistry.
Warren McKenzie is the Managing Director and Ellen Gorissen is GM Commercial of HB11 – a company that aims to create a new source of clean, safe and reliable energy using laser technology to fuse Hydrogen and Boron-11.
Steven Vassiloudis is the CEO and Founder of Novalith – a company that uses carbon dioxide to simply lithium chemicals refining for an electric era.
Nancy Schellhorn is CEO and Founder of RapidAIM – a precision pest management tool for farmers to accurately pinpoint the location of pests in real time.
Learn more & connect with our guests:
Rachel Slattery – Tech23https://tech23.com.au/2021/https://au.linkedin.com/in/rachel-slattery-11209017?trk=public_post_share-update_actor-text
Joshua Ismin – Psylohttps://psylo.bio/https://www.linkedin.com/in/joshua-ismin/
Paula Burton – Mass Dynamicshttps://www.massdynamics.com/https://au.linkedin.com/in/paulaburtonngov
Warren McKenzie & Ellen Gorissen – HB11https://hb11.energy/https://www.linkedin.com/in/warren-mckenzie-03b84614/https://www.linkedin.com/in/ellengorissen/
Steven Vassiloudis – Novalithhttps://www.novalith.com.au/https://www.linkedin.com/in/stevenvassiloudis/?originalSubdomain=au
Nancy Schellhorn – RapidAIMhttps://rapidaim.io/https://au.linkedin.com/in/nancy-schel
More Innovation Bay content
Join the Innovation Bay community
INNOVATION BAY
Proudly supported by