A little more about us…
Innovation Bay was founded in 2003 with a simple goal: to create a network for founders to connect, share experiences, and learn from their peers. Hundreds of events later, Innovation Bay has evolved to create community across the tech landscape – between angel investors, VCs and founders at all stages.
Investing in the future of Australian startups
We have two communities for investors: Horizon (for angel investors), and Aurora (for VCs). We bring the investment community together to learn, collaborate, and shape the future of the industry.
Supporting founders from idea to IPO
We have two distinct communities for founders, Canopy (for early-stage founders), and Summit (for later-stage founders & CEOs). Our communities enable founders to form lasting peer relationships, and tap into valuable collective wisdom.
Get in touch
Are you interested in applying for membership? Are you keen to collaborate with us or or simply have a question to ask? Fill out our contact form and we'll be in touch.
Our Story
2003 – Innovation Bay Founded

Ian Gardiner and Phaedon Stough co-found Innovation Bay to establish a much-needed community for Australian tech entrepreneurs. Early events are run in the mornings at Home Club in Cockle Bay Wharf.

2004 – Focus Dinner

Innovation Bay hosts our first private founder dinner. These intimate events provide founders with a platform to share their "scar tissue" with a room of fellow entrepreneurs.

2010 – First pitch events

We host our first-ever pitch events called Founder Dinners where emerging technology entrepreneurs connect with a community of investors over a relaxed dinner.

2014 – National expansion

Innovation Bay launches events nationally in Melbourne, Perth & Adelaide.

2017 – First national sponsor

KPMG joins as Innovation Bay's first National Sponsor.

2017 Podcast launches

Innovation Bay launches Open the Pod Bay Doors, a podcast that shines the spotlight on the best and the brightest founders and investors in the Australia and New Zealand startup ecosystem.

2018 – First Venture Downunder

Innovation Bay runs the first Venture Downunder, a venture capital conference in New Zealand's stunning South Island.

2018 – National sponsor

Macquarie and AWS join as Innovation Bay's second and third national sponsors.

2019 – Summit launches

Innovation Bay launches Summit, an invite-only community for exceptional growth-stage founders.

2020 – Launch Aurora

Innovation Bay launches Aurora, a community that unites the venture capital industry in Australia and New Zealand.

2020 – Launch Horizon

Innovation Bay launches Horizon, an exclusive community of passionate, experienced angel investors.

2020 – Virtual Events

In response to COVID-19, Innovation Bay hosts our first virtual events to continue to address and educate our community throughout the pandemic.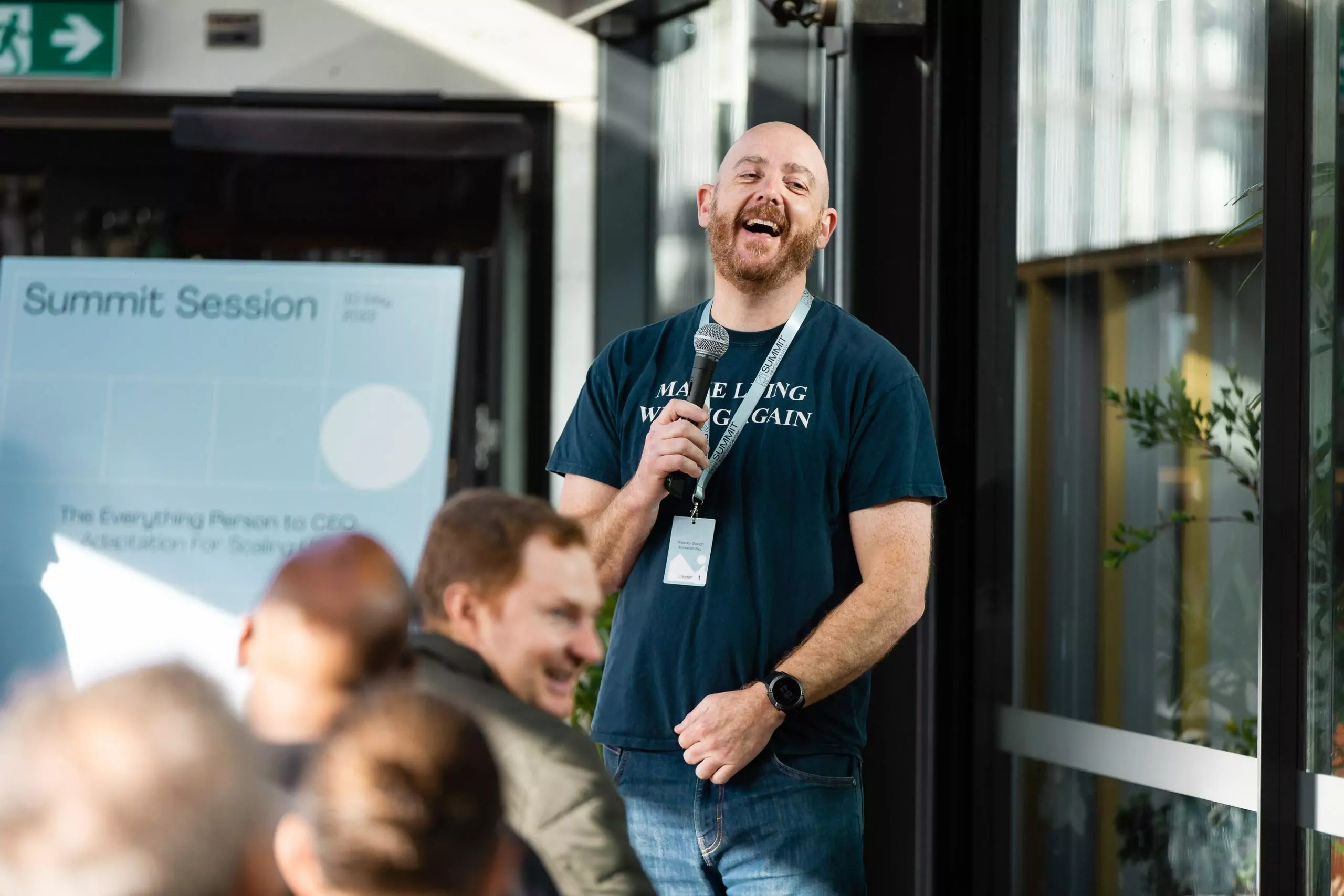 Join the Innovation Bay Team!
We're always on the lookout for talented individuals to join our growing team. If you're passionate about Australia and New Zealand's startup ecosystem, check out our latest open opportunities.
INNOVATION BAY NEWSletter
Stay up to date
Sign up for monthly updates including exclusive interviews, pitch dates, event announcements, profile, news and much more.