Angel Voices: Amanda Coombs
Amanda Coombs, experienced financial markets and banking leader and active angel investor, shares how and why she started angel investing and her advice for prospective angels.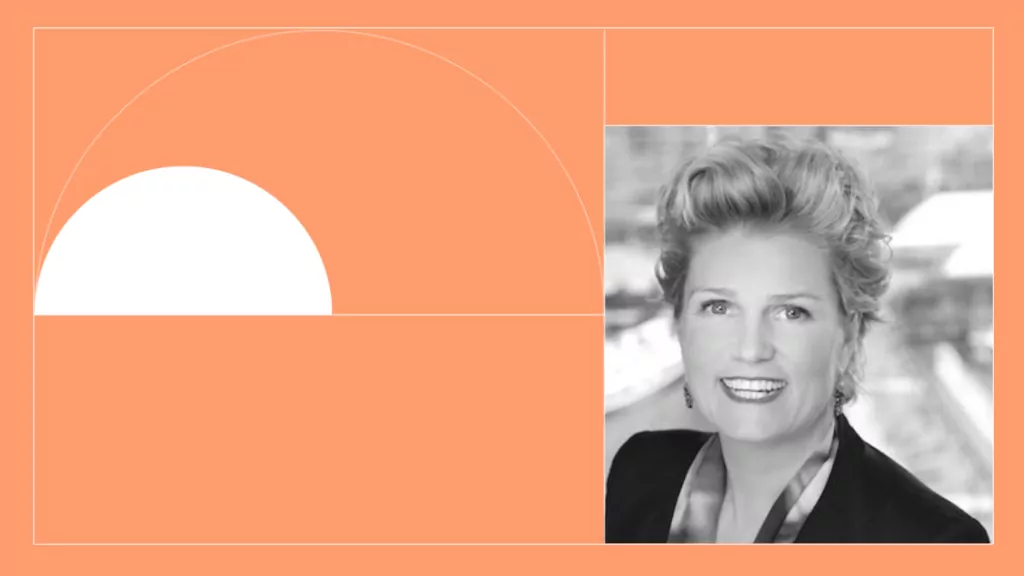 About Amanda
Amanda has 20 years of experience managing businesses in Financial Markets and Private Banking. She has held senior roles at Commonwealth Bank, National Australia Bank, and ANZ. Now, Amanda leverages her extensive experience as Executive Director to One Alpha Technologies, Advisor to the CEO of Patterson Cheney Group, and Chair of two Not For Profit boards.
Amanda is also a disability champion; she is a Founding Board Member of Giant Steps, a school for children with profound Autism, and Chair of Flying Fox, a youth-led organisation creating social opportunities for people with additional needs.
In 2012, Amanda started angel investing, tipping into a few startups. She invested independently and according to Amanda, "made all the classic mistakes." To leverage the experience and learnings of other angels, Amanda joined Scale Investors, an angel network that invests exclusively in exceptional female founders.
She found belonging to a network a fantastic learning experience; Amanda says, "listening to experienced angels pose great questions was one of my most valuable sources of learning." As Amanda expanded her portfolio, her confidence grew and she started making investments alongside investors she trusted, outside of the safety net of an angel network.
Why angel investing?
Amanda is drawn to the agility, coachability, resilience, and fail-fast mentality that it takes to be a successful start-up. Coupling this high-energy approach with her leadership experience and corporate-based risk and governance lens makes for what she calls "a fun and formidable combination." Amanda enjoys diving in to assist founders when asked and learning about new industries and technologies from the sidelines at other times. She finds the pace of startups and the people who lead them refreshing.
Amanda's angel investing journey
Amanda's first investment was a successful Australian gutter cleaning business making its first foray into the US market. When asked about how it turned out, Amanda says, "Whoops! Great founders, in an unknown market with a shaky shareholders agreement — no information rights and in another tax jurisdiction."
While Amanda's first investment wasn't a huge success, she has persevered and has invested in over a dozen ventures. She is drawn to Australian technology businesses because she says Australia has some markets where "we can be ahead or at least towards the front of the curve." This, combined with an Australian angel and venture capital market "small enough to wrap your arms around", makes local investing quite a compelling opportunity for Amanda.
What Amanda looks for in potential investment opportunities
As an angel investor, Amanda is industry agnostic; she is much more interested in founder attributes, scalability, and TAM. Like many angel investors, Amanda invests within what she calls "a set of values-driven parameters."
There is not a single industry or technology that leaps out as a preference within Amanda's portfolio to date but her portfolio is definitely slanted more towards female founders. Considering the "imbalance of access to founding this cohort is currently accessing in Australia", Amanda says, "it's the right thing to do." LaunchVic recently announced its Alice Anderson Fund, a $10 million sidecar investment fund that will run over three years, committing between $50,000 and $300,000 into between 40 and 60 startups led by women. Amanda is keenly watching this program and other policy initiatives being made by governments and market makers.
Amanda's 3 pieces of advice for prospective angels
1. Start small.
Amanda suggests starting off with investment parcels well below your threshold of comfort. She says, "the failures and learnings, all going well, will be at least 12–18 months away."
2. Join an angel group or two.
Amanda advocates for angel groups or networks that support their members with training around governance and investing approach.
3. Hone your investment thesis.
Clearly define the why, how and when of your investing. Amanda says, "the VC Catalyst Program at the Wade Institute is a must for this!"
Amanda's book recommendation for 2021
It may not be work-related, but Amanda is enjoying The Artist's Way by Julia Cameron. She is also currently rereading two of her favourites, Q&A by Vika Swarup and A Fine Balance by Rohan Mistry.