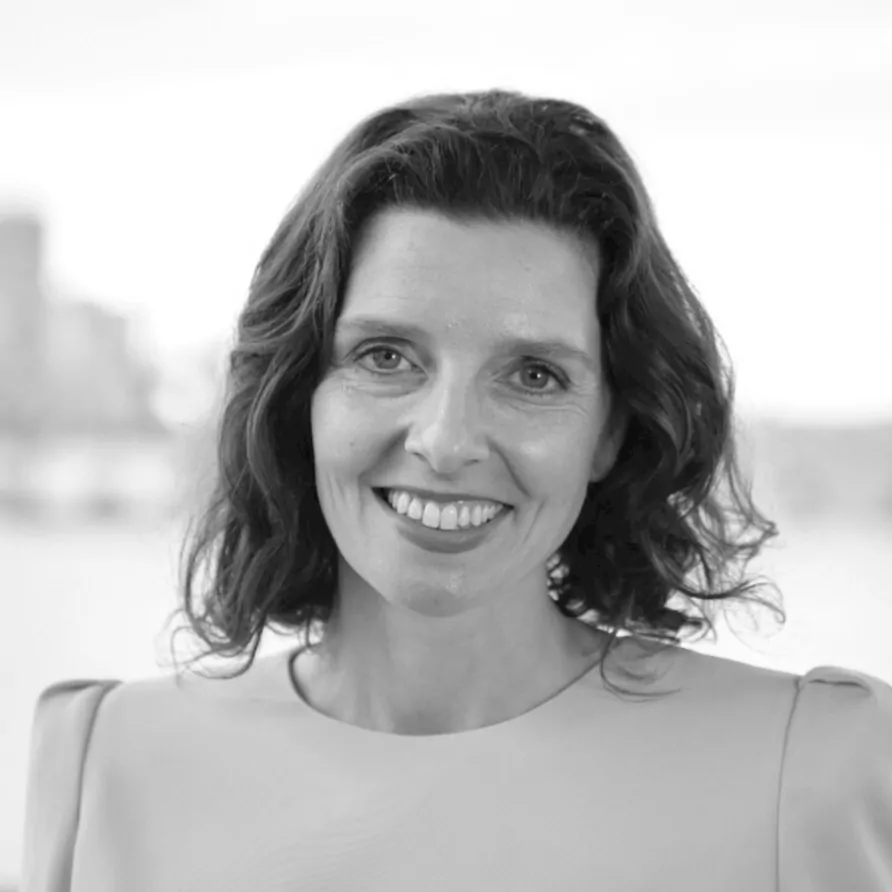 06 April, 2022
Allegra Spender – Independent Candidate for Wentworth
Episode 134 – Allegra Spender (Independent Candidate)
Allegra Spender, currently running as an independent candidate for the Senate seat of Wentworth in Sydney's east, is daughter to Italian immigrant parents – her father a barrister, politician and diplomat, her mother a renowned Australian fashion designer, the late Carla Zampatti.
Allegra was Head Girl at Ascham School graduating with a HR score of 99.95 and went on to study Economics at the University of Cambridge in England. Her first job out of uni was as a consultant with McKinsey which she reflects was a great place to learn the trade of consulting and to think about business strategically, but Allegra wanted to use these tools for good and apply them to the social sector. Her ambition saw her work for the UK Treasury, in Kenya for a not-for-profit and as part of a huge teaching hospital.
Upon returning to Australia in 2007, "the time was right" and Allegra was named Managing Director of Carla Zampatti, where she was able to apply her learned skills to this point back into the family business. Allegra successfully ran the business for 8 years, through the GFC and through it's transformation to online. While Allegra stepped down as MD 5 years ago, she remains on the board of Carla Zampatti – one of Australia's most successful fashion brands and the only Australian, family-led business that is transforming from one generation to another.
Before her move into politics, Allegra was Chair of Sydney Renewable Power Company – an impact investment company that put 500kW of solar power on the roof of the Sydney Convention Centre – and the CEO of Australian Business Community Network which works with 47 leading businesses including Microsoft, Lend Lease and Optus, partnering them with approximately 200 low socio-economic schools matching student to real world mentors educating them on what's possible and within their grasp.
Allegra is deeply passionate about business, education, community and the environment – "a better climate for Wentworth" is her key policy. She's an advocate for the tech and startup ecosystem, is a member of YPO and sees a strong tie and limitless opportunities between climate and tech – hoping to see Australia standing at the forefront of technology around climate.
She is open, honest and transparent. Tune in to hear more!
Quickfire Round
– Book: Prepared: What Kids Need For A Fulfilled Life by Dianne Tavenner
– Podcast: Harvard Business Review Podcast (HBR), Gund Institute, The Brookings Cafeteria, Education Bookcast
– News Source: Need to read things whether you agree with them or not, all online papers, The Economist
– App: Smiling Minds
– Tech CEO: Scott Farquhar, Atlassian
– Productivity Tool: Trello, Teams
– TV Show: The Game
– Ted Talk: How business could be used in education to help kids to be ready for the world of work – make learning real.
Connect with Allegra Spender
Website – https://www.allegraspender.com.au/
LinkedIn – https://www.linkedin.com/in/allegra-spender
Twitter – https://twitter.com/spenderallegra
More Innovation Bay content
Join the Innovation Bay community
INNOVATION BAY
Proudly supported by