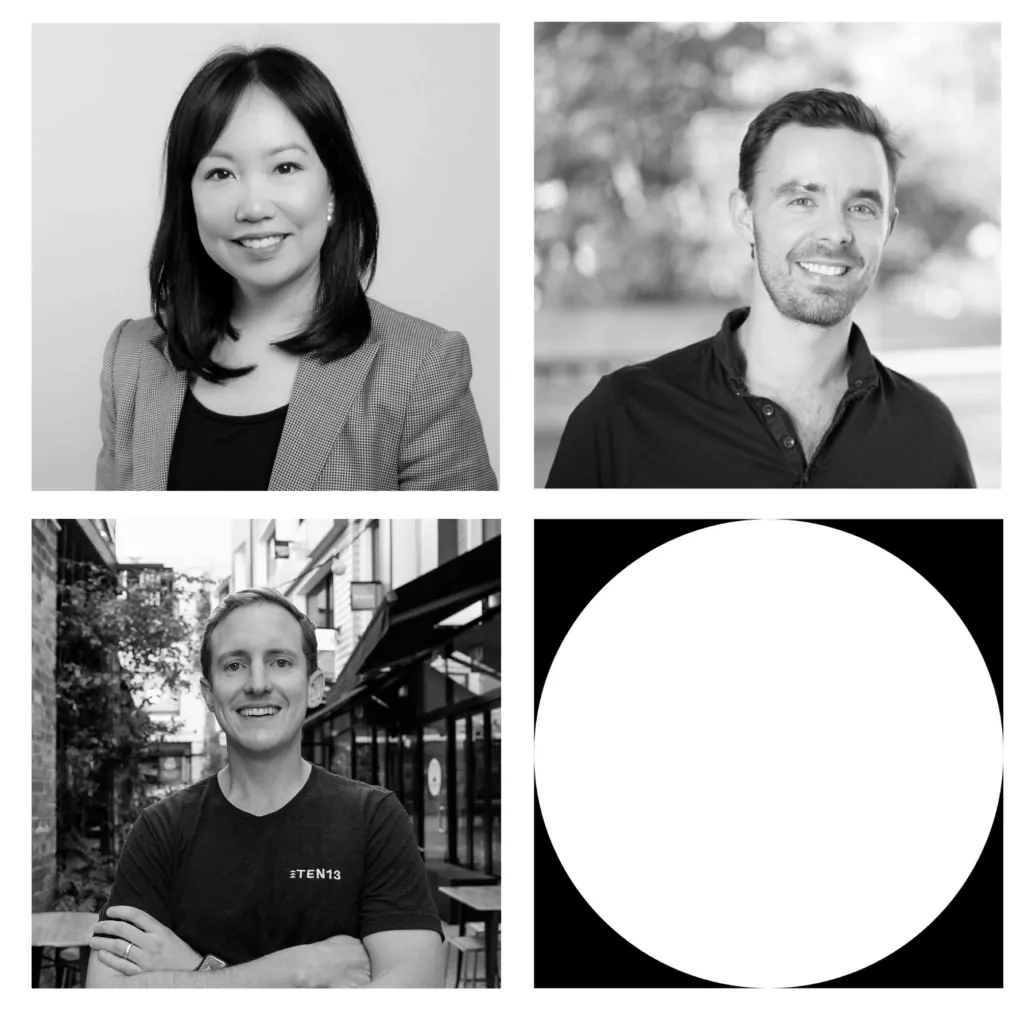 22 April, 2022
E141 – VC Panel ft: Karen Chan (Perennial), John Henderson (Airtree), Stew Glynn (TEN13)
Just last month (June) Innovation Bay spent 3 days and 3 nights in Noosa, Queensland with over 100 of the country's leading VCs for our VC community Aurora's annual cornerstone event, Venture Downunder (VDU). After a learning day full to the brim with panels, discussions, keynotes and serendipitous conversations, we took the opportunity to sit down with three of the most illustrious and active VCs in the ecosystem right now to take a snapshot in time of the current state of affairs of our industry and to catch their thoughts, concerns and what they're most excited about right now.
Joining Ian, around a small bar table in a quiet backroom, were:
Karen Chan, Portfolio Manager, Perennial Partners
John Henderson, General Partner, Airtree Ventures
Stew Glynn, Managing Partner & Co-Founder, TEN13
During VDU, Macquarie's Head of Wealth Management Investment Strategy, Jason Todd, provided attendees with an incredibly insightful, if not at times concerning, view into the current state of play. We took the podcast group's pulse on the keynote and how they see macroeconomics affecting the industry with Karen, John and Stew all wary but nevertheless optimistic about the industry at large. There was agreement that while there will be compressions throughout the market, innovation is here to stay, deals are still happening and the very best founders will continue to raise at impressive prices. We were reminded that in the last downturn companies like Slack, WhatsApp, and Groupon were born, and that this vintage could very well yield similar strong returns with the most resilient of companies pushing through.
As VDU is an event to bring the Innovation Bay VC community together, the panel discusses the importance of community. Being brought together in a structured and unstructured way to learn from one another or chat "around the watercooler" is vital in this market. VCs are collaborative by nature but there is always an element of natural competition underlying. We also cover what everyone is most optimistic about – from Web3 to strong deal flow to investing in emerging markets like Africa, Latin America and Indonesia.
We also had a chance for a couple of Quickfire Recommendations:
Karen – Podcast: All-In Podcast
John – Podcast: Invest Like The Best – Jeremy Grantham Episode
Stew – Podcast: 20VC – Quick Commerce Episode
Ian – Book: Why We Sleep, Matthew Walker
---
More Innovation Bay content
Join the Innovation Bay community
INNOVATION BAY
Proudly supported by
INNOVATION BAY NEWSletter
Stay up to date
Sign up for monthly updates including exclusive interviews, pitch dates, event announcements, profile, news and much more.