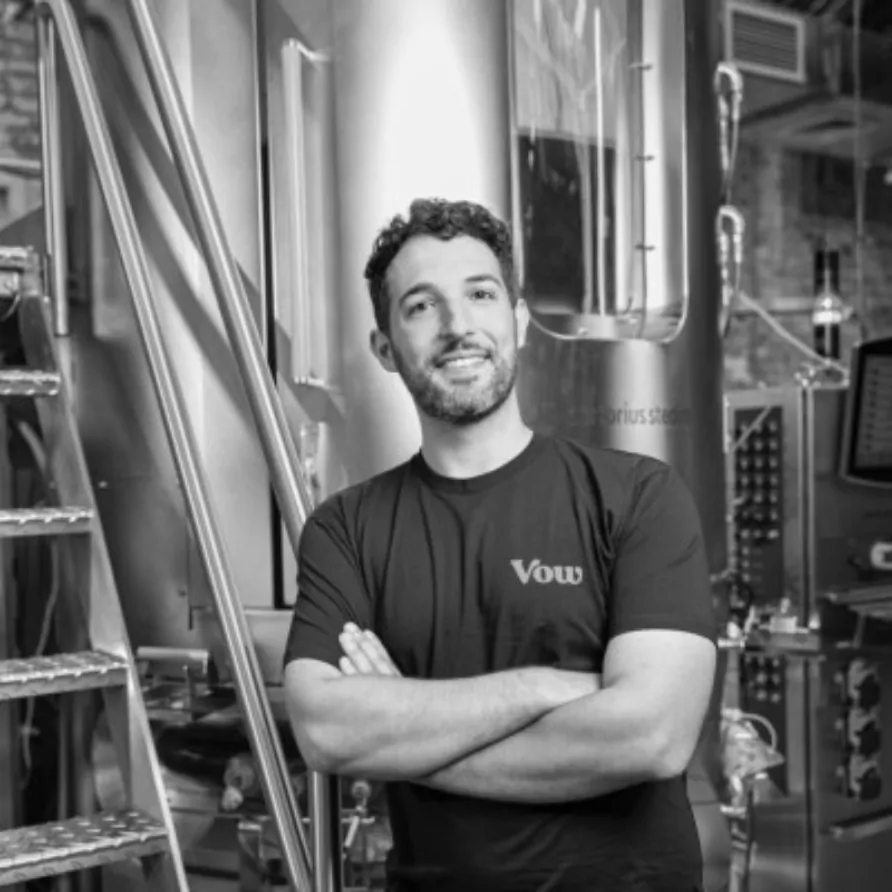 14 October, 2022
E148 – George Peppou, Founder and CEO of Vow Food
Joining us for Episode 148 is the fascinating George Peppou, Founder and CEO of Vow Food, a cultivated meat company, founded and operated in Sydney. Vow is made up of a multidisciplinary team of scientists, technologists and designers, working together in the relentless pursuit of better food.

By making meat with animal cells, and not the animals themselves, Vow is creating the world's most tantalising and unique culinary experiences without compromising on ethics or our planet along the way. 

Ian and George dive into George's career path so far, from studying Biochemistry and Immunobiology at Sydney University to Founder and CEO of Vow Food. Tune in to hear more on:
The effects of the meat industry and food production on the Global greenhouse gas emissions
How Vow as a product is produced and when it will first go to market
The investment and growth stages of Vow
Georges business and personal challenges
Quick fire round:
Book: Trillion Dollar Coach: The Leadership Handbook of Silicon Valley's Bill Campbell, By: Eric Schmidt, Jonathan Rosenberg, Alan Eagle
Podcast: Lex Fridman and The Constant 
News Source: ABC/AFR for local news and The Atlantic
App: Vimcal – Lightning-fast calendar for remote work
Tech CEO: Elon Musk
TV Show: Jerrfey Dahmer on Netflix
Ted Talk: Woodwork and a mindfulness practice.
George is a member of Summit Community at Innovation Bay. 

You can find more at VowFood.com, Twitter or Linkedin. Vow Food is hiring so be sure to keep an eye out on their careers page.


---
More Innovation Bay content
Join the Innovation Bay community
INNOVATION BAY
Proudly supported by
INNOVATION BAY NEWSletter
Stay up to date
Sign up for monthly updates including exclusive interviews, pitch dates, event announcements, profile, news and much more.