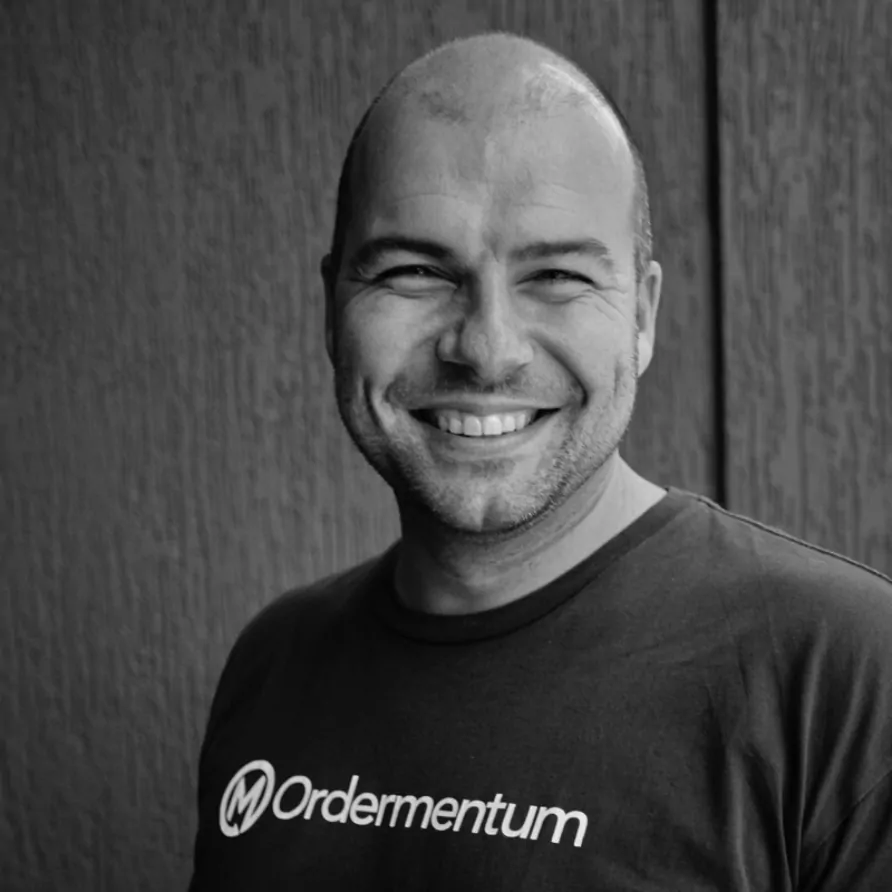 20 January, 2023
E156 – Adam Theobald, Ordermentum
Our first guest of 2023 is Adam Theobald, CoFounder & CEO of Ordermentum, a double sided marketplace and platform for hospitality suppliers and venues to make orders and payments.
Despite a potentially promising career in cricket and a desire to become a physio, Adam studied Computer Science at university going on to complete a Master degree in Commerce. Beginning his career as a stockbroker focusing on technology stocks, Adam moved into roles with voiceover IP company Freshtell (comparable to Skype) and web-based video conferencing company Parkslide (akin to Zoom). With a love of coffee, Adam founded order ahead app Beat The Queue (since rebranded to Hey You who have recently merged with delivery app Yello).
Ordermentum was born in 2014 with 10 customers signed up – the first being Lion Nathan. Despite the COVID curveball that threatened to all but completely wipe out the entire hospitality industry, the company became a savior to locked down dog walkers ordering coffees.
Ordermentum now boast a hugely profitable business that caters to 35,000 venues (or half of the venues in the country), have 650 suppliers signed up, move over $1billion in G&V and process $400million in payments. 
Ian and Adam cover topics including:
Raises (one of which occurred during the pandemic!)
Cricket (of course)
Why he supports in-office in a remote moving world
The importance of noticing emotional burnout in staff
Plans to double his workforce in the next 12 months
The network effect
How important being part of a community is – Adam is a member of Innovation Bay's Summit (Series A+ Founder Community)
And so much more…
Quickfire Round
Book: Radical Focus, Christina R. Wodtke + Working Backwards (Amazon)
Podcast: Serial
News Source: Sydney Morning Herald
App: Hey You
Tech CEO: The Hard Thing About Hard Things
Productivity Tool: Woop
TV Show: Yellowstone, Line Of Duty
Ted Talk Topic: Ability to think on three trajectories – running the right balance between a short, medium and long term success trajectory
Check out Ordermentum
Connect with Adam Theobald
---
More Innovation Bay content
Join the Innovation Bay community
INNOVATION BAY
Proudly supported by
INNOVATION BAY NEWSletter
Stay up to date
Sign up for monthly updates including exclusive interviews, pitch dates, event announcements, profile, news and much more.