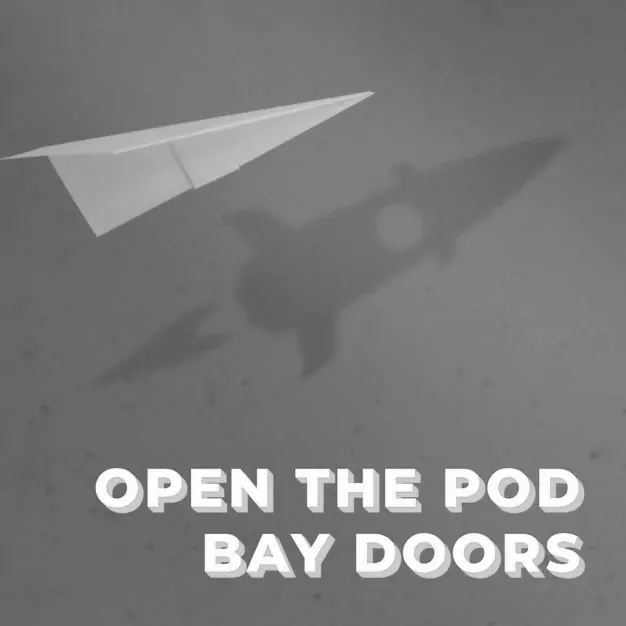 27 September, 2018
E49 – Sunrise Island Special
This week is the first of two 'Sunrise Island' special episodes of Open The Pod Bay Doors. A few weeks ago, the Innovation Bay team along with over 1000 founders, investors, students & enthusiasts, set-sail for the infamous Cockatoo Island, also known as, Sunrise Island.
Blackbird Ventures annual conference was back, bigger and better than ever. The day long event featured inspiring keynote speakers, an abundance of workshops (powered by Zambesi), mentor sessions with Startmate, and plenty of opportunities to network. You could feel a real buzz on the island as the best of #startupaus caught up with old and new faces in the ecosystem.
Sunrise is the celebration of Australian startup founders. Sunrise organiser and Blackbird Head of Community, Joel Connolly said it best. "It's time to start celebrating startup founders in the same way we celebrate artists, sports heroes, and politicians."
In that same vein, in the next two episodes we strive to highlight and share the successes and learnings of founders and others within the vibrant community. And so, with mics-in-hand, Ian and Phaedon set out to speak with as many people as they could, interviewing the keynote speakers of the day and chatting with a bunch of Sunrise Island dwellers.
In this episode we talked to main stage speakers:
Laurie Yoler, Zoox:
Phaedon caught up with Laurie (and the seagulls!) just before she hit the main stage. All the way from US, Laurie talked about how she became involved with Zoox, eventually joining their board of directors. She also discussed how she served as a founding board member of Tesla Motors, what it was like working with Elon, and shares some advice for founders on how to select their own board members. And most importantly tells us what makes a great founder.
Cedar Anderson, FlowHive:
With a unique solution to extracting honey, Cedar chatted with Phaedon about their one-of-a-kind beehive and how they've tackled their exponential growth and demand. Initially, Flowhive launched a campaign hoping to raise $70,000 for a custom injection mould. Instead, they ended up raising over $12 million and received nearly 25,000 orders from over 130 countries, and have already raised $14+ million for Flowhive 2. Cedar was kind enough to sit down with us for 20 minutes before he hit the main stage and share his amazing story and passion.
Niki Scevak, Blackbird Ventures/Startmate:
Ian chats with Niki Scevak, partner at Blackbird Ventures, the organisers of Sunrise Island. Blackbird invests in Australians with big ideas who want to be the best in the world. They provide equity capital for Seed, Series A and later stage. No cheque is too early. Hear from Niki how Sunrise is bigger and bolder than ever before, how the Startmate accelerator program was formed, and how the ecosystem is maturing. As well as great advice to all founders "The grander your ambition, the more likelier you are to succeed".
We also stopped to chat with a few favourites in the community:
Joel Connolly – Blackbird VenturesRuby Jones – KPMG High Growth VenturesAndrew (teacher) – Mitchell High SchoolAndy Tsao – Silicon Valley BankNicola Farrell – muru-DKarthi Sepulohniam – Partners for GrowthMonica Wulf – Startup MusterJamie Pride – The Founder LabRohan Sood – Reinventure
We hope you enjoy this first episode of our Sunrise Island two-part special. Tune in for more next week.
---
More Innovation Bay content
Join the Innovation Bay community
INNOVATION BAY
Proudly supported by
INNOVATION BAY NEWSletter
Stay up to date
Sign up for monthly updates including exclusive interviews, pitch dates, event announcements, profile, news and much more.