Startup Reading List: #OTPBD 100th Episode Edition
In honor of the 100th podcast episode of Open the Pod Bay Doors, we're sharing 5 great reads that come highly recommended from some of our favorite pod guests.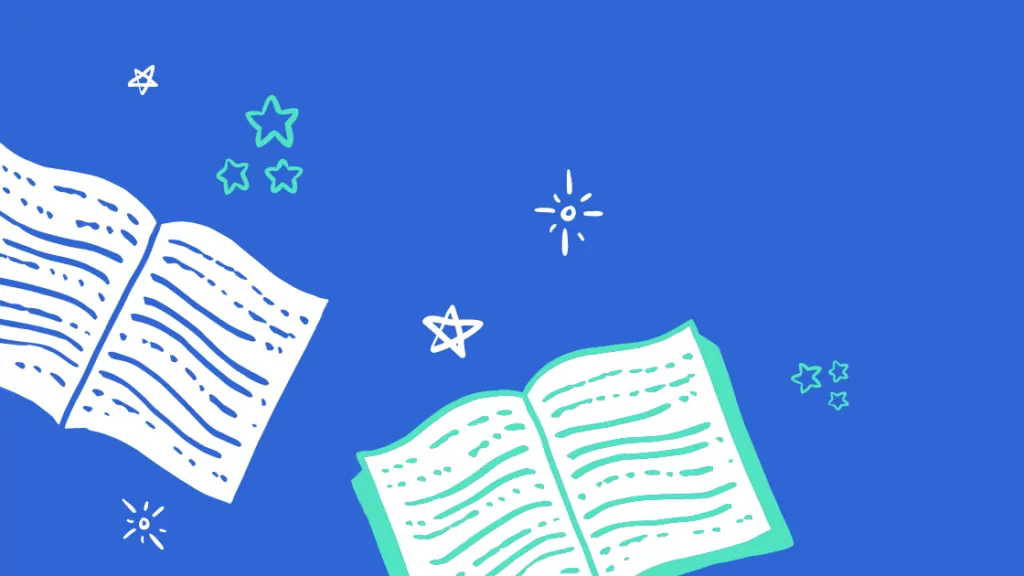 By far the best part of running our podcast Open the Pod Bay Doors is learning more about the journeys and mindsets of our ecosystem's most talented founders and investors. Another perk? An endless supply of recommendations of what to read and listen to from the quickfire rounds! At the end of each episode, our hosts Ian and Phaedon ask our guests to share their favourite book, podcast, productivity tool and more.
Since Open the Pod Bay Doors just released our 100th episode special, that means our podcast has quite literally hundreds of recommendations of books, podcasts, productivity tools, and apps from some of Australia and New Zealand's most successful startup figures. To celebrate 100 episodes and three years of podcasting, we'd like to share five of the most loved books from our fabulous podcast guests.
Two of our podcast guests, Michael Prior, founder of Trello (Episode 81) and Jeremy Liew, partner at Lightspeed Venture Partners (Episode 83) recommended this classic book about influence and persuasion. Influence covers the six universal principles of influence, how to apply these principles effectively and ethically in business as a skilled persuader, and how to defend yourself against dishonest attempts at influence.
Jeremy Liew, the first VC to invest in Snapchat and "Silicon Valley's most powerful Aussie" according to the Syndey Morning Herald, says he read Influence very early in his career and found it so helpful that he comes back to re-read it every few years and recommends all of his portfolio founders read it too.
Our podcast guest Jodie Fox (Episode 76), serial entrepreneur and founder of former cult-fashion startup Shoes of Prey is also an author! She penned Reboot, a book that recounts the highs and lows of her journey building, growing and eventually letting go of Shoes of Prey, the business she devoted a decade of her life to.
Jodie wrote this book to deliver an authentic account of the less glamourous, less talked about aspect of startups — failure. By sharing a comprehensive recount of her story, she hopes that it will help other entrepreneurs along on their own journeys. She said, "In business, people can feel like they're alone or crazy; but I want them to know they're not alone."
Sally-Ann Williams, CEO of Cicada Innovations (Episode 77) is a huge fan of anything written by Chip and Dan Heath. In particular, she said that she is "three for three" with people making "great…radical life changes" after reading Decisive. The book is based on an exhaustive study of decision-making research and introduces a four-step process to dismantling the biases that lead us to make bad decisions.
The Heath brothers explain how we can overcome our irrational brains to make better choices faster and more regularly.
David Shein, founder of Com Tech and cofounder of Our Innovation Fund (Episode 93) says that The Ride of a Lifetime is "the best book he's read in a long, long time" and he feels "unbelievably confident" in his recommendation because Bill Gates also says it's "one of the best business books (he's) read in years."
Bob Iger is the CEO that led Disney's acquisition of Pixar, Lucasfilm, Marvel, and 21st Century Fox. When Iger left Disney, the company was 5X more valuable than before the start of his tenure. His book takes you deep inside the massive media company and shares the leadership principles he used to drive big decisions and transform Disney.
Melissa Widner, CEO of Lighter Capital (Episode 98) recently read Thinking in Bets and loved it. It came recommended to her by a fellow member of Summit Club, our membership group for post-Series A startup founders. Dean Dorrell from Carthona Capital also sent our co-founder Ian a copy, so this book comes highly recommended from many trustworthy sources!
Thinking in Bets is authored by Annie Duke, a former World Series of Poker champion turned business consultant. Duke blends poker-table street-smarts with cognitive science insights to make a comprehensive guide to thinking about risk. This is a great read for anyone wanting to improve their decision making capability and outcomes.
For 5 more great book recommendations from startup founders and investors, check out our previous post, Essential Startup Summer Reading List, and catch up and follow along with old and new Open the Pod Bay Doors episodes. We release new episodes every week.